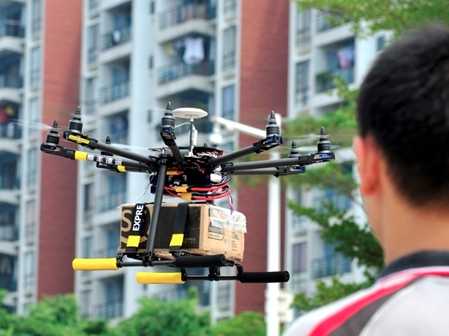 Google Inc. is taking its rivalry against Amazon.com Inc. to the skies.
The search giant's X laboratory division is developing drones that can handle deliveries, a move that would be in direct competition with the e-commerce company that is testing its own shipment service using self-flying machines.
Google's initiative, called Project Wing, aims to use drones to drop off goods quickly, the Mountain View, California-based company said in an e-mail yesterday. It will take a few years before the system is ready for commercial use, Google said.
http://www.bloomberg.com/news/2014-08-28/google-takes-amazon-rivalry-to-the-skies-with-drone-tests.html

Do you think that drones are useful for the above-mentioned purpose?