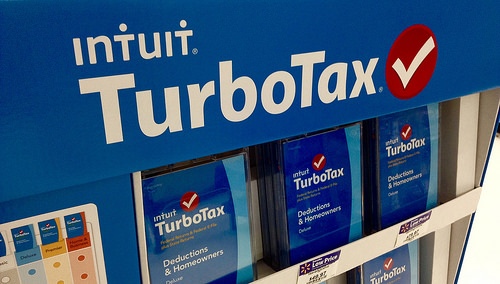 Image Credit: Flickr
It's tax-filing season and, in accordance with their civic duty, citizens across the United States will be filing their taxes within the weeks to come. Citizens in Minnesota and Utah, among other specific states, decided to file using the e-filing software Intuit TurboTax (NASDAQ: INTU). However, those customers experienced a slight problem. Their taxes had already been filed.
The e-filing service briefly stopped operations due to fraud reports, according to CNN Money. Company officials threw red flags when customers logged onto the platform to file taxes but found their taxes had already been filed. Identity thieves need the social security numbers of those they are filing taxes in the name of, allowing them to collect a stolen refund.
Intuit, the company that owns TurboTax, announced it would be running a security investigation that remains ongoing. The e-service resumed functioning Friday, CNN Money reported.
According to CNN, more than 29 million people used TurboTax to e-file their taxes in 2014.