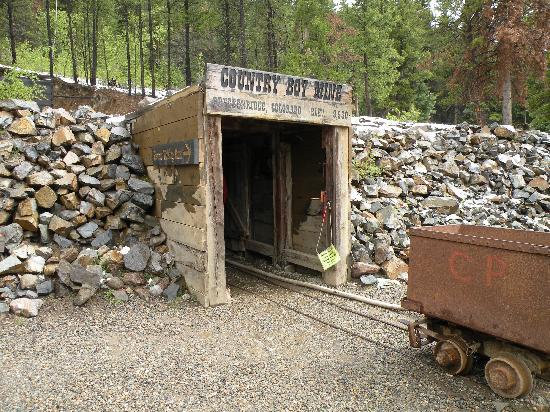 Last week, Reuters released an update article saying that the amount of gold that had been hedged by gold mining companies in 2014 showed the biggest annual increase since 1999. According to the data, mining companies hedged an additional 103 tonnes of gold (3.3 million ounces) compared to 2013. The majority of the additional hedges is coming from Fresnillo and Polyus Gold.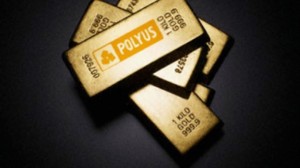 That's nothing new to us as we already discussed Polyus' hedging strategy in an earlier column, wherein we linked the company's hedging program with its main corporate lender. It turned out that the majority owner of Polyus' main financier was nobody less than the Russian Central Bank, so we figured all of Polyus' hedged gold went straight to the central bank's vaults in Moscow.
The increase of the total amount of gold being hedged by gold miners could also signal the bottom. The ladies and gentlemen working in the corporate offices of these mining companies usually are the best contra-indicator you can imagine. Gold miners spent billions of dollars to unwind their gold hedges at the top of the market as they were all thinking the sky effectively was the limit. By doing so, they got screwed twice. By buying back their protection they spent billions of dollars of cash they could have deployed elsewhere. Secondly, the moment the markets started to turn, the majority of the mining companies didn't have a single hedge in place anymore.
The past 3-4 years were very painful for investors in gold as the price of the yellow metal just continued to slide. And now, when the bottom seems to have been reached, the gold producers are increasing the amount of gold they are hedging so it definitely looks like they haven't really learned anything from the past 10-15 years.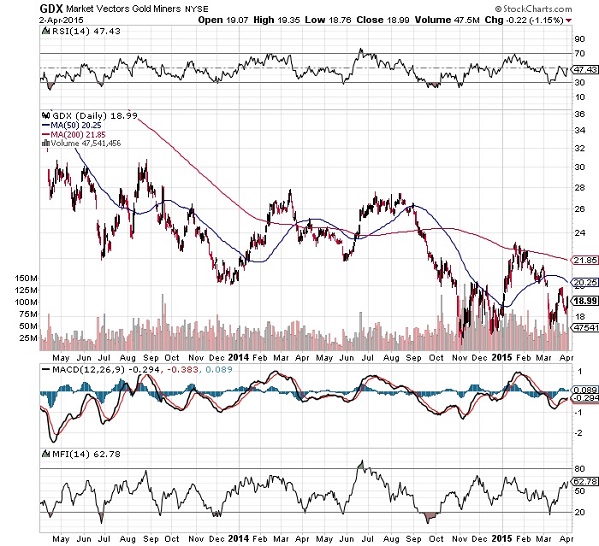 As you can see in the chart above, the Money Flow Index into the GDX-ETF has been increasing, as more cash is flowing towards precious metals and senior producers. We see the same evolution in the GDXJ-ETF and GLD(here below).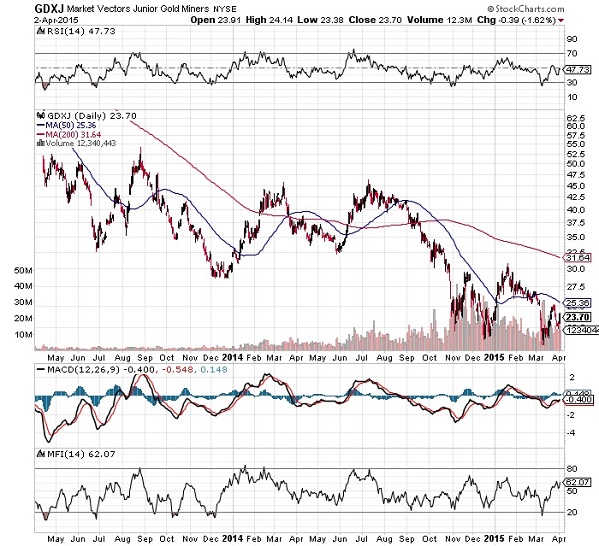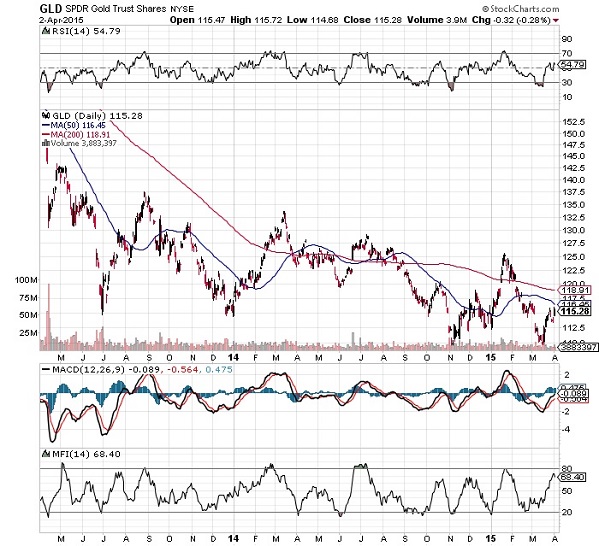 More cash is flowing into gold and gold-related investments, and we aren't surprised to see the gold mining companies being a contra-indicator once again by increasing their hedge positions when the gold price is close to a five year low.
>>> Check Out Our Latest Gold Report!
Sprout Money offers a fresh look at investing. We analyze long lasting cycles, coupled with a collection of strategic investments and concrete tips for different types of assets. The methods and strategies from Sprout Money are transformed into the Gold & Silver Report and the Commodity Report.
Follow us on Twitter
https://twitter.com/Sproutmoney