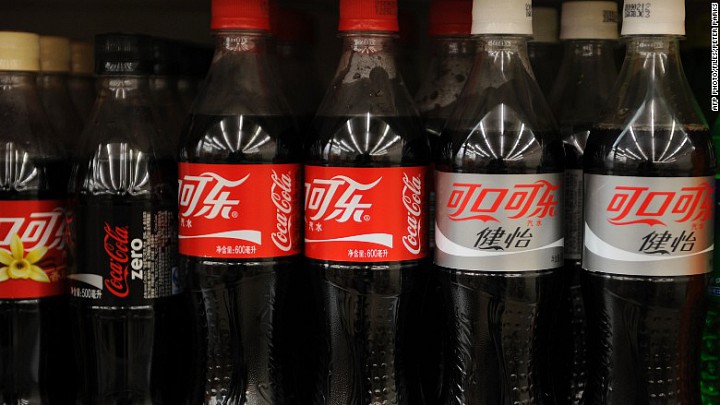 Coca-Cola came up with a clever Chinese name that sounds similar, and means Delicious Fun.

If you're a well-to-do Shanghai resident, you might start a typical day with a cup of Starry Hope, and then check email on your Triple Stars before driving to the office in your Treasured Horse. After work, you might unwind with a cold bottle of Hundred Prestige.
In case you missed it, that's actually Starbucks (SBUX), Samsung, BMW and Budweiser.
http://money.cnn.com/2015/09/07/news/foreign-firms-china-bra...