The daily GBP/AUD chart presents an interesting pattern now as we have had 2 months of consolidation/ranging action, and we test support of that range near 1.6875/1.6780.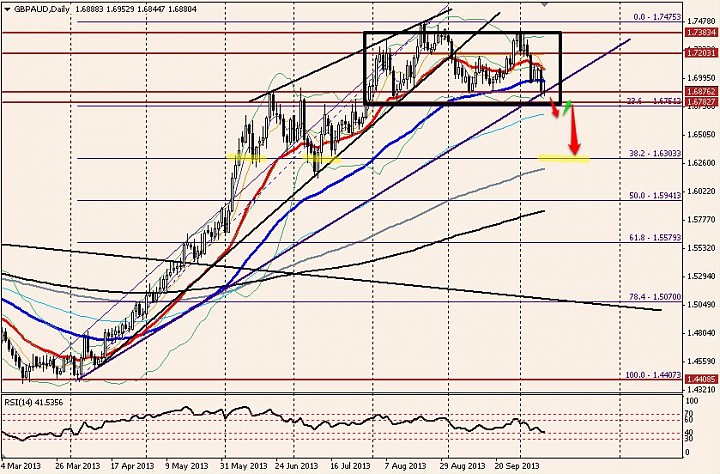 A break of that support level would be a very bearish technical sign (graned we always should be on guard for false break-outs) but after such a strong run-up during Apr-Aug, there is certainly scope for a further retrace. Using Fibonacci retracement levels for instance could give us a target of 1.63 (the 38.2% retrace) which lines up fairly nicely with a horizontal pivot which was important during June/July. Such a move would equate to about 400 pips if it follows through.
The macro picture is important here too as the UK economy kept showing positive surprises during that time period, but with most of that priced in by now, and the AUD having been beaten up as a result of its macro data, may flip sides, with the AUD showing some stronger data and the GBP punished if macro data misses.
- Nick