The markets tried to shrug off early weakness by breaking Nasdaq and squeezing shorts...
But by the end...
Thanks to a late-day Nasdaq options market break (BATS declares self-help against NASDAQ right as the late-day ramp begins), stocks - especially the Nasdaq ramped back to the day's highs... but some very late selling dragged everything back...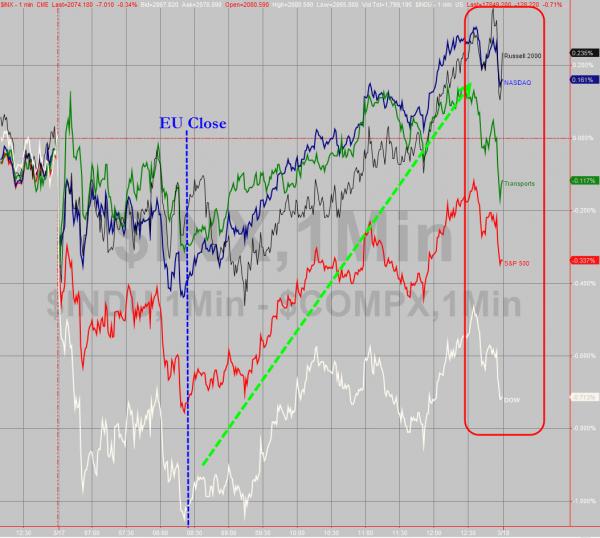 Note the selling pressure during Europe - which was ramped into the US open... then ramped again after EU close...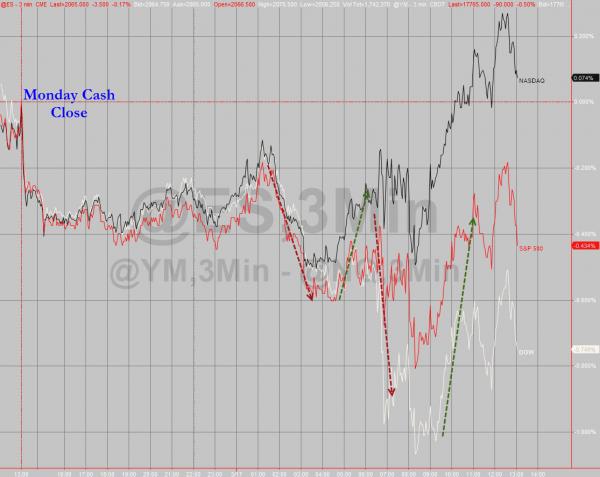 As an afternoon short squeeze lifted stocks...but gave it back at the close.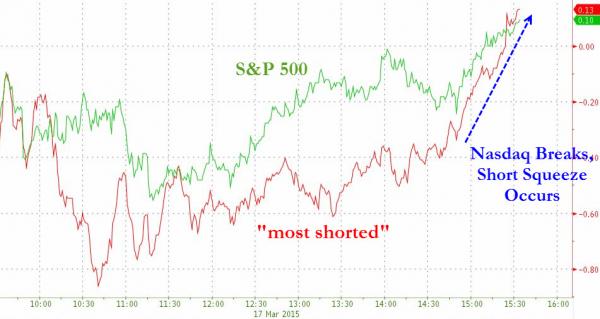 Leaving Dow and S&P red for the month of March
Treasury yields were mixed today - short-end notably higher and long-end notably lower as the curve has flattened 8bps on the week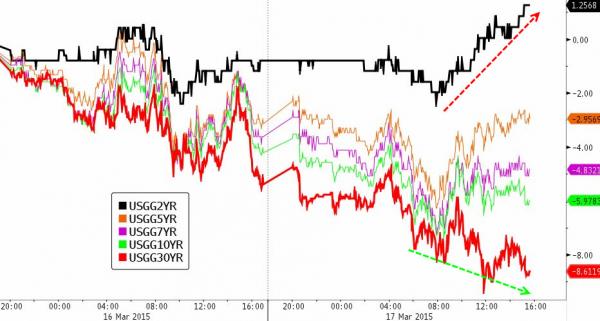 Credit markets were absolutely not buying it with selling in cash and hedging in synthetics...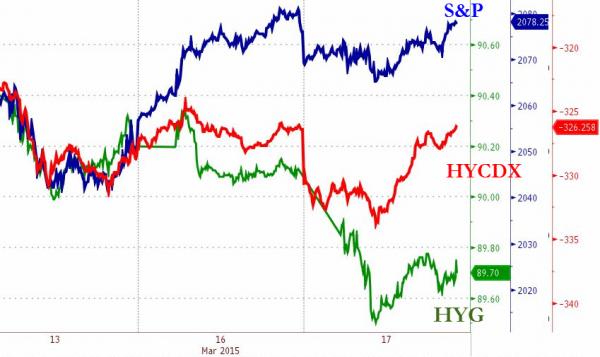 The USD lost ground modestly on the day as AUD weakness offset EUR strength...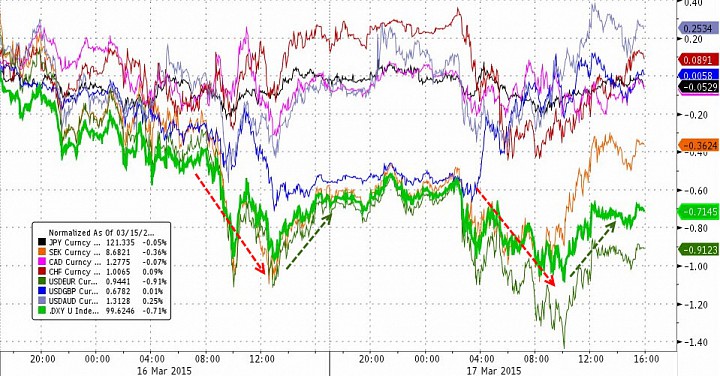 The USD has now risen at it fastest pace in history (aside from the immediate post-Lehman quarter)...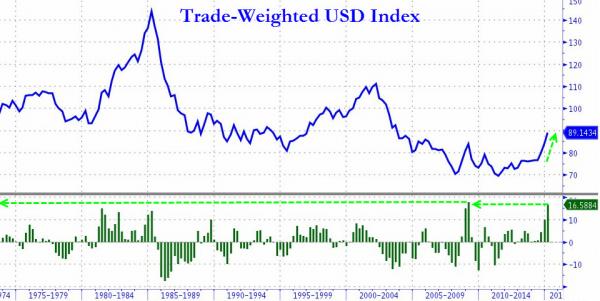 Depsite USD weakness, commodities fell on the day despite the spike higher in PMs early in the day...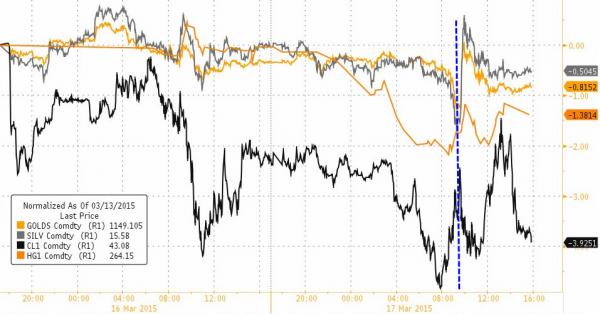 Crude once again had a wild ride... This is oil's lowest close since 2009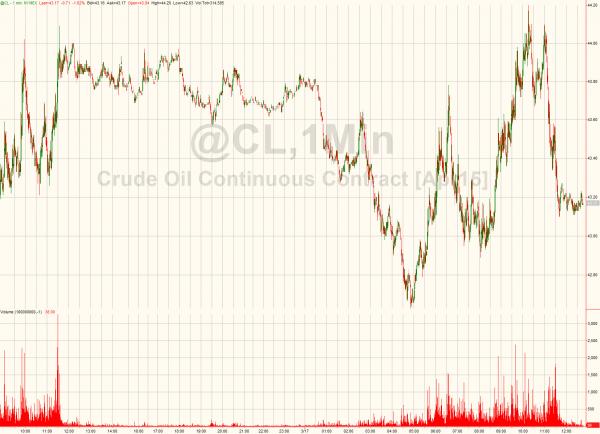 As ETF-pressure and the looming roll smashed contango...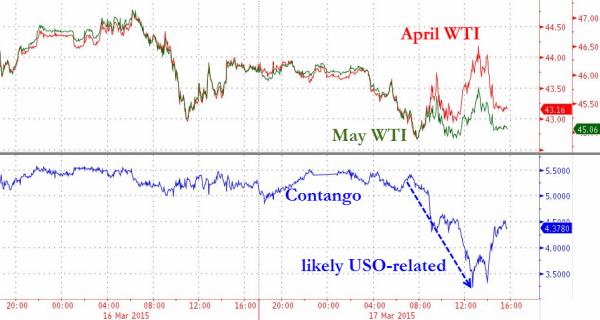 But this morning's WTI plunge and PM surge was very odd - as WTI ran its stops...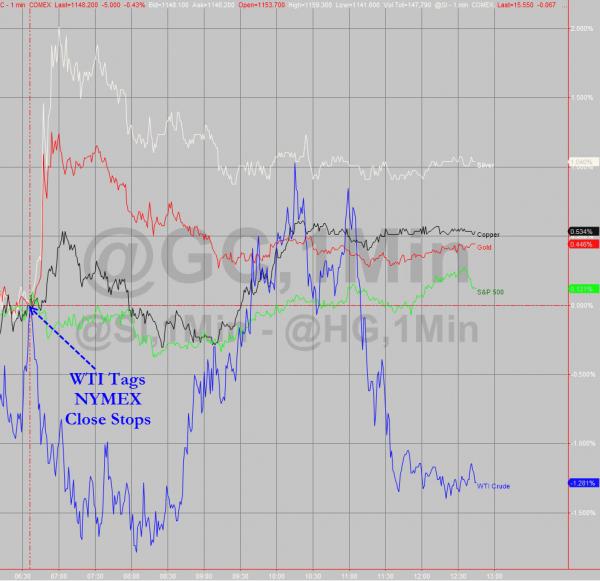 Just keep laughing...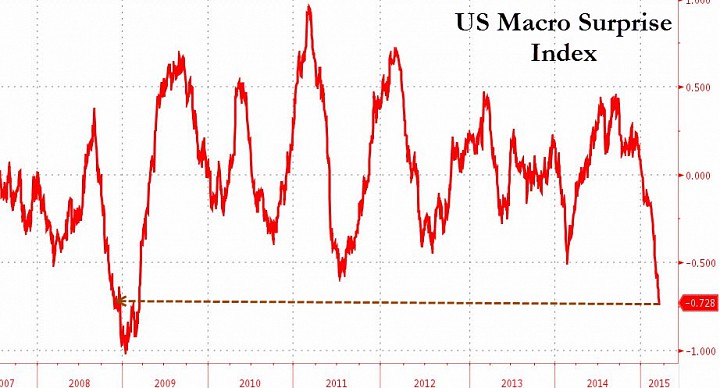 Charts: Bloomberg