Investors remain largely in the dark about what happened with the fallen Malaysia Airlines flight and the affect of recently announced U.S. sanctions against Russia. But three Russian stocks are suffering mightily over what the fallout for Russia could be.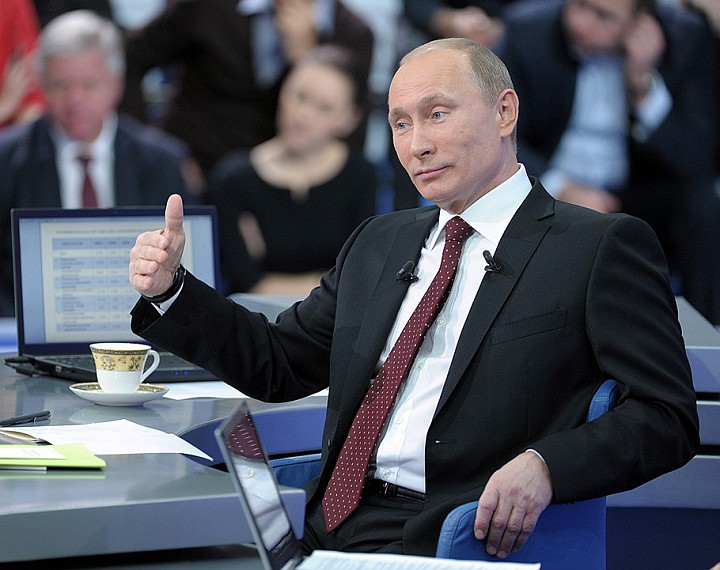 There are just five Russian-based companies that trade in some form on major U.S. exchanges, says S&P Capital IQ. Three of those are Russian-based companies that have American depositary receipt shares, including Mechel OAO (MTL), Mobile TeleSystems (MBT) and Qiwi (QIWI), trading on major U.S. exchanges. There are two more Russian stocks, CIS Acquisition (CISA.A) and CTC Media (CTCM) where the shares are listed on major U.S. exchanges outright.
And these stocks reflect just how worried investors are about what's going on with rumored Russian involvement in the downed passenger jet. The stocks are also likely suffering from the latest round of U.S. economic sanctions to hit Russia, announced Wednesday after the market closed.
Investors who want to know how investors are feeling toward the developing situation in Russia would be wise to watch these three stocks. While they're not connected to the aerospace industry, they're Russian firms so they will reflect investors' attitudes toward the country. And since these stocks have ADRs, investors can get real-time market data on them.
Hardest hit on the day is Qiwi. The Moscow-based provider of electronic payment systems in Russia and other nations is down 9.2%. Next is Moscow-based telecom provider Mobile Telesystems, which is off 3.2%. And lastly, steel and mining company Mechel is down the least, but still off 2.3%.
Among the two stocks that aren't ADRs, CIS Acquisition is a very small company, with no operations and a tiny market value of $69 million. Shares are down 0.5% to $10.20. And CTC Media runs a TV network in Russia. Shares are off 5.3% to $10.66.
There's some collateral damage beyond these five stocks, too. Telecom stock, VimpleCom (VIP)is down 4% to $8.62. The stock was popular with daytraders back in 2011, but shares have since skidded along with falling confidence in emerging markets. VimpleCom is based in Amsterdam, but gets a big slice of its revenue offering telecom services in Russia and the Ukraine.
And then there's Open Joint Stock Company Gazprom, which is the world's No. 1 extractor of natural gas. The company's ADR shares, though, don't trade on a major U.S. exchange but on the a less regulated over-the-counter marketplace. Those shares are down 46 cents, or 5.6%, to $7.79 today.
Below are the five Russian stocks you'll want to watch for real-time updates as the situation develops:
| | | | |
| --- | --- | --- | --- |
| Company | Symbol | Day % Ch. | Price |
| Qiwi | QIWI | -9.2% | $40.40 |
| CTC Media | CTCM | -5.3% | $10.66 |
| Mobile TeleSystems OJSC | MBT | -3.2% | $18.94 |
| Mechel OAO | MTL | -2.3% | $1.93 |
| CIS Acquisition | CISA.A | -0.5% | $10.20 |