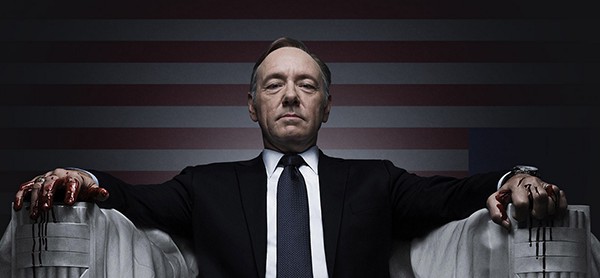 "I'm not suggesting at all we're going to be Netflix," said Yahoo CFO Kenneth Goldman on an earnings call in March "But we do see video more and more in a way we think about how we're going to grow our business." (NASDAQ: NFLX)
Even though Netflix is now bigger than Yahoo, here's what EnergyProfitProphet from Seeking Alpha thinks: "The Marriott thing is OLD news, and it's simply Netflix customers using their existing accounts when they stay at Marriott. ZERO new subscribers created by that. I think the surge in share price related to meaningless share price split is exactly the spike necessary to cause an adjustment if not crash immediately thereafter. People are nervous already. Slow and steady climbs work in situations like these but sharp spikes (and sharp fall when people get even more nervous) could result in a minor if not significant panic. I predict it'll be back to 640 soon."
and BJNFlicks thinks "Netflix is a huge high-wire act fools-only bubble at this price. Once Apple TV is released, expect international plans of Netflix to be stymied and for the debt-ridden house of cards to start falling. That is because Netflix has built its empire on borrowed money and is spending much more than they take in, so really no actual profit at all yet.
This will not be the old Apple TV which supports Netflix, but the new one which grabs all the best first-run deals and makes Netflix Class B. This lofty stock price is completely dependent on Netflix enjoying no real competition and expanding steadily around the globe. But ask any other company forced to compete with Apple how that goes. $690? Get the F out and count yourself lucky. Split or no split. Splits have no material value, they are just psychological engineering.
From CNBC:
Forget Apple Music… It's the company's hotly-anticipated online TV service that will be a "gamechanger" and help it hit a $1-trillion market capitilization, a former Apple (NASDAQ: AAPL) CEO told CNBC.
Related Stories
Apple Is Still an Innovator, Former CEO Sculley Says TheStreet.com
Apple music re-boot 'material'? Yes, it's wall street Investor's Business Daily
Apple aims to become online music powerhouse AFP
Spotify's New Funding Round Values Music Streamer at $8.5 Billion TheStreet.com
Apple muscles into streaming music market Reuters
The comments come after the technology giant unveiled its $9.99-a-month music streaming service – called Apple Music – to great fanfare on Monday, as well as a host of software upgrades.
But while Apple Music was a "big event," John Sculley, who ran the company between 1983 and 1993, said the iPhone-maker's next major growth area would be in disrupting television.
"Apple is going to be a true gamechanger when it comes to reinventing the experience around how we get our video and video services," Sculley told CNBC by phone.
"TV is so ripe to be transformed — much as music was in the '90s. Nobody likes their cable television. The prices are exorbitant that people have to pay and there is little competition. So the timing is really perfect for Apple to come in with serious innovation."
The company already has a product called Apple TV, which allows viewers to use streaming apps such as Netflix and also download movies from iTunes. But media reports suggest that Apple is planning a new internet TV streaming service of its own to rival the likes of Netflix.
Some had expected Apple to unveil this at its Developers Conference on Monday, but it was reportedly not ready, according to a report by the New York Times.
Apple's service would have around 25 channels from broadcasters such as ABC, CBS and Fox, according to a Wall Street Journal story in March, as well as on-demand programming.
Apple certainly wouldn't be the first to launch such a service, however.
Sony unveiled the PlayStation Vue streaming video platform earlier this year, with prices starting at $49.99-per-month for 50 channels. Meanwhile, Dish Network offers a $20-per-month Internet service called Sling TV. These products allow users to watch cable TV from their smartphones and tablets.
Getting content rights and signing deals with major broadcasters can often be a tough process, but pointing to the success of iTunes — where Apple convinced record labels sell singles unbundled from albums — Sculley said the company would bring a similar transformation to the TV industry.
"Big video content players will join in with Apple because people realize the way we get video today is complex," he said. "And nobody is in a better position to be the change agent for that than Apple. To me, that's a much bigger deal than coming out with an Apple Watch."
The Apple Watch is just one of the company's efforts to expand its product range. It currently has a market capitilization of $734 billion and analysts are now eyeing the $1-trillion mark ."