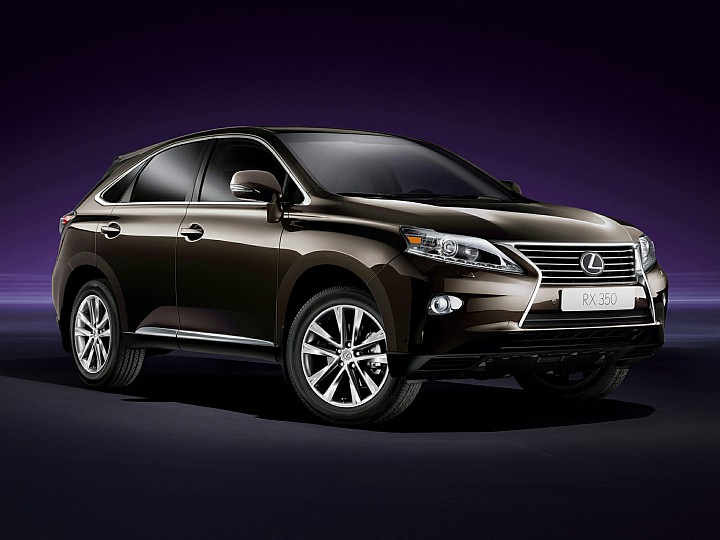 According to CNet, Lexus will unveil its new RX SUV at next week's New York auto show. Recently, the company released images of the sleek new model, which draws comparisons to the Toyota RC 350 and NX200t (NYSE: TM) in regards to design.
With it's new sharp edges, the RX SUV is much different from the current model and although no driving information has been released yet, it is likely the model will contain a 3.5 liter V-6 engine, CNet reported. Further, the vehicle is expected to have a touch pad in its center console for tech control.
CNet commenter Darth_Meow_504 said:
Wow, this is really car-like and reminds me of the Honda Crosstour in all the right ways. It's nice to see automakers weaning the public away from tall, square, oversized bricks on wheels and it's good to see the move being successful. I'm not in the market for a vehicle of that size or price, but every one I see on the road instead of a Suburban type monstrosity the better I like it. Keep it coming.
CNet commenter Madmaxde said:
I drive a 2014 RX and I have not been happy with it. It was a huge step back from my 2007 RX. Little things, like the full size spare tire are gone. The current spare is inside the cargo area, taking up valuable storage space. The "Door Ajar" warning light now just shows all 5 doors ajar. Before, the dash icon showed which door was ajar. Now, you have to get out in the rain and run around the car, until you find the right door. The sound system is not nearly as good. The Mark Levinson system is only available by special order. The leather seats are not nearly as supple and soft as the 2007. You can't fold the rear seat backs down, until you remove the head rests. The radio no longer has the "last channel" return button. The "curve following" HID headlights are no longer available except by special order. My car "bogs down" when you try to accelerate from a stop to make a 90-degree turn. Lexus has been unable to fix that. My wiper turn on without warning, even on a hot day, without a cloud (or any moisture) in sight. The navigation system is way behind it competitors. My friend's Ford Edge is light-years ahead of my Lexus.
I do like the service provided by my Lexus dealer, albeit a bit more expensive than other dealerships. I could save a few bucks by taking my car to a Toyota dealer but it isn't the same. At Lexus, I always get a loaner car, regardless of what service is being performed. That can be important, if you have things to do. I also love the smooth, quiet ride that I get in my Lexus.
I rate the Lexus as barely above "OK." If you are a Toyota person, save your money and buy the Highlander, instead. When the 2016s come out, I plan to change to a BMW X5. It costs a little more but it is a lot more car.