September 11 Week Was Bad for Crude Oil and Refined Products
US gasoline prices
Prompt gasoline futures traded on NYMEX closed ~3.40% lower on a weekly basis at ~$1.37 per gallon in the week ending September 11. Prices on Friday, September 4, 2015, were ~$1.42 per gallon.
US gasoline prices reflected crude oil prices. They mainly fell until Wednesday. On Thursday, crude oil prices spiked due to a combination of lower production numbers, higher YoY (year-over-year) gasoline demand for this time of the year, and a weaker dollar. The spike was also reflected in gasoline prices even as the summer driving season winds down.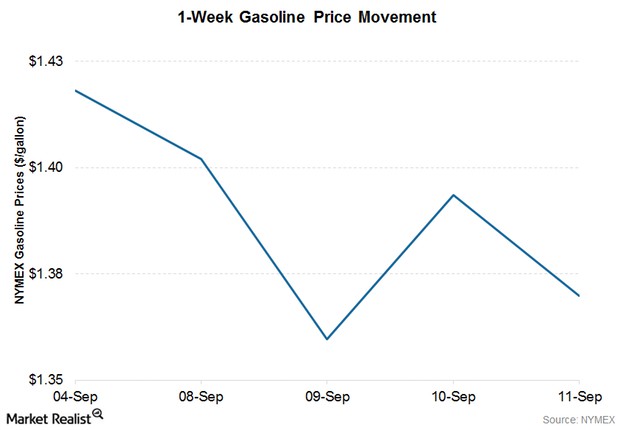 Read Why Did Gasoline Inventories Rise despite Lower Production? to learn more about the latest gasoline inventory...
More