As the daily propaganda machine prompts the majority of today's American youth to go to college "to further their earning potential," despite the actuality that working alongside a non-high-school-graduate flipping burgers is just as likely an outcome, we thought it only fair to discuss the tradeoff between doing something we love and something that pays the bills. As The Washington Post reports, careers in healthcare and engineering ranked high in both meaningfulness and average pay. At the other end of the spectrum, people who had majored in art and design or humanities fields reported low pay, little sense of purpose, and they were relatively unlikely to say that they'd recommend their major to others.
Click image for large interactive version...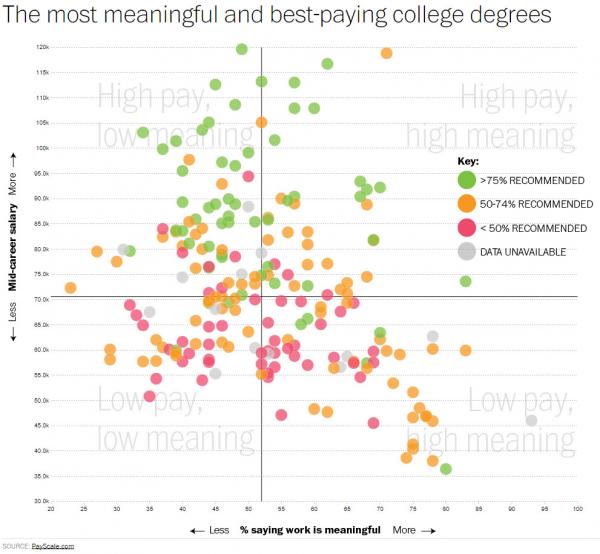 And the best and worst in each quadrant...