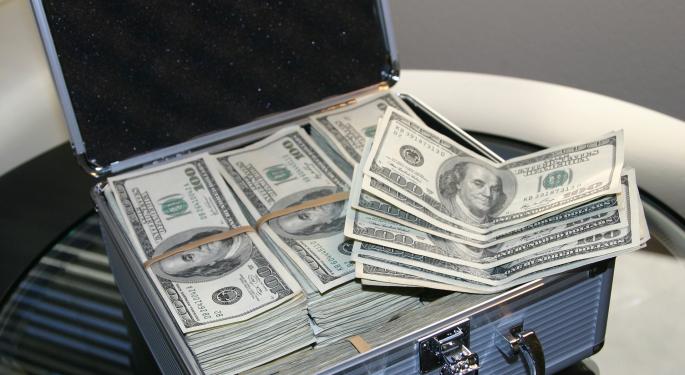 The U.S. Securities and Exchange Commission (SEC) announced on Wednesday that it will receive a $7 million penalty from Citigroup Inc C and an admission of wrongdoing.
Citigroup Global Markets will pay the fee and admit wrongdoing to settle charges regarding a coding error, which resulted in the firm failing to provide the SEC with complete "blue sheet" information about executed trades.
A "blue sheet" is a request for information the SEC sends to market barkers, brokers and/or clearinghouses that asks for information related to a specific security or transaction to determine the presence of any illegal activity.
Related Link: Berenberg On Banks: Initiating Coverage On Citigroup, Bank Of America And More
Citigroup said a computer coding error resulted in the omission of 26,810 transactions in more than 2,300 blue sheet requests from May 1999 to April 2014. Once the company discovered the coding error, management failed to properly report the incident to the SEC or take steps to produce the missing data until nine months later.
The SEC slapped Citigroup with the largest fine ever related to a "blue sheet violation."
"Broker-dealers have a core responsibility to promptly provide the SEC with accurate and complete trading data for us to analyze during enforcement investigations," Robert A. Cohen, co-chief of the SEC enforcement division's market abuse unit, said in the agency's press release. "Citigroup did not live up to that responsibility for an inexcusably long period of time, and it must pay the largest penalty to date for blue sheet violations."
Shares of Citigroup were trading lower by 0.79 percent at $43.10 early Wednesday afternoon.
Did you like this article? Could it have been improved? Please email feedback@benzinga.com to let us know!
© 2016 Benzinga.com. Benzinga does not provide investment advice. All rights reserved.