The narrative just a few short days ago was how 'dovish' the Fed was (despite their apparent hawkishness) and that clearly they would not act unless they were highly confident of future US economic growth (which they have shown almost perfect ineptitude in forecasting). The savior of any weakness in this meme was 'well the rest of the world will take up the money-printing mantle'... but that narrative broke this weekend. Only The Dow (for now) is still holding gains post-FOMC with the Russell 2000 down over 2% since then having completed its 'death cross' today.
Stocks have given up their post-FOMC gains...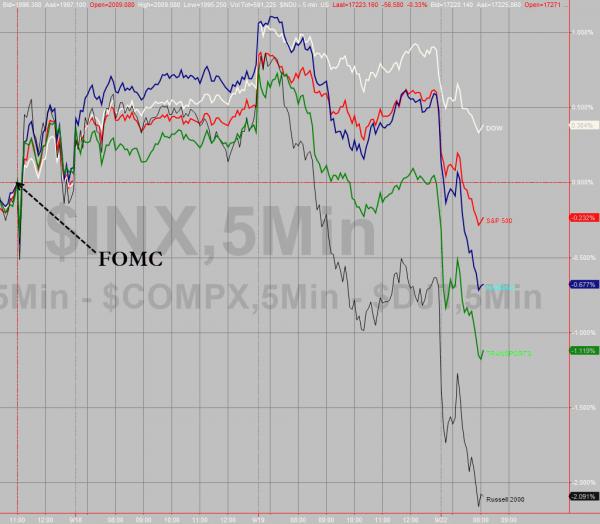 The Russell 2000 completes its death cross...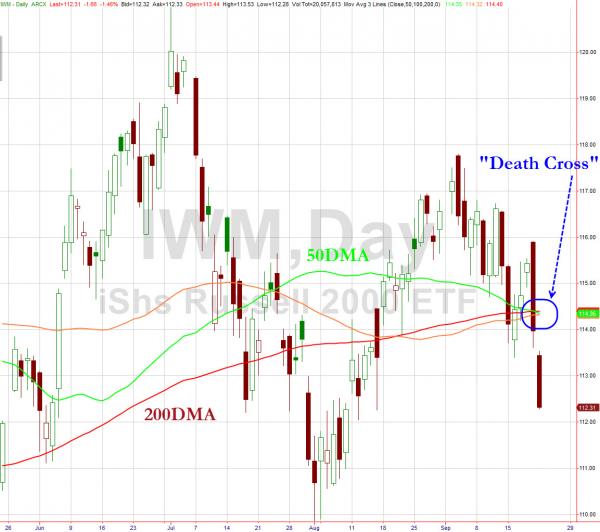 Charts: Bloomberg