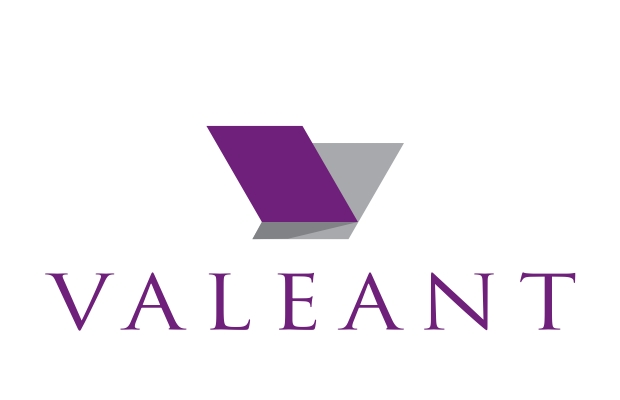 $VRX
, VALEANT PHARMACEUTICALS INTE / D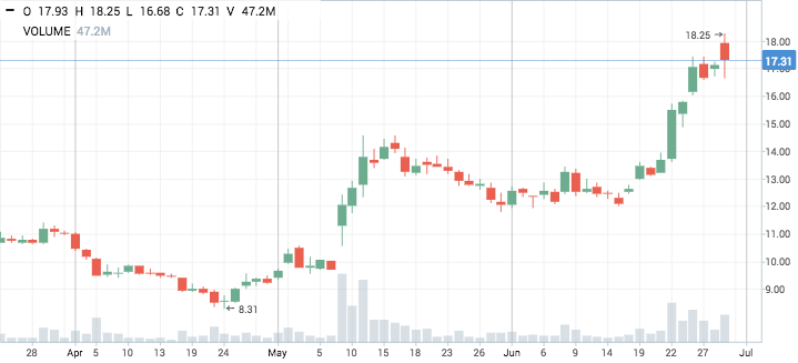 Valeant Pharmaceuticals (VRX) regains the title of the top biotech stock to watch for July. The stock bottomed below $10, crossed past the $15 PT and could get to $20 a share next. Closing of asset sales (Dendreon), Siliq, B+L's product refresh and Salix's sales team rebuilt and strong again will give VRX revenue a lift.
Kerx Pharmaceuticals (KERX) reported quarterly earnings of negative $0.21 per share in May but revenue jumped 73.5%. The manufacturing of Auryxia is now fully operational. KERX forecast revenue of $56 - $60 million for the year.
$KERX
, KERYX BIOPHARMACEUTICALS / D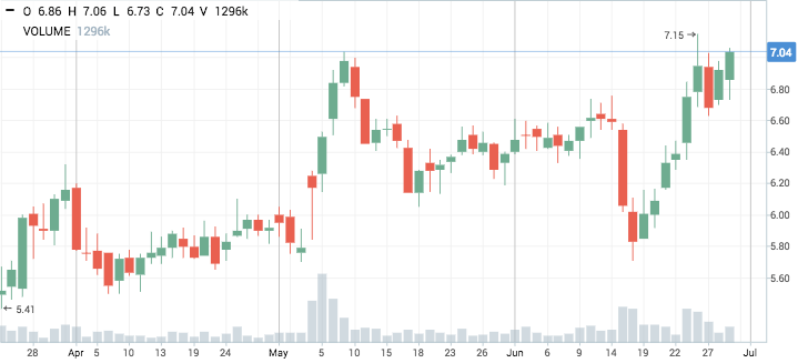 Ignored for months after peaking at $36 and falling below $30, Sarepta Therapeutics (SRPT) could outperform after getting a new CEO. Edware Kaye worked previously at Allergan. Hopes for a buyout should be off the table as SRPT concentrates on building the business. Still, an AGN-SRPT deal is possible. Stay tuned on rumors circulating about a buyout.
$SRPT
, SAREPTA THERAPEUTICS INC / D