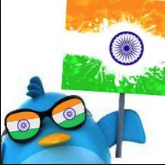 Back in April, Twitter (TWTR) introduced Twitter Lite. The product got little fanfare, but the product is apparently having a big impact in emerging markets like India. The stock has hit new multi-months highs near $20 on the news.
According to new products VP via The Economic Times, the Twitter Lite product has seen substantial usage gains: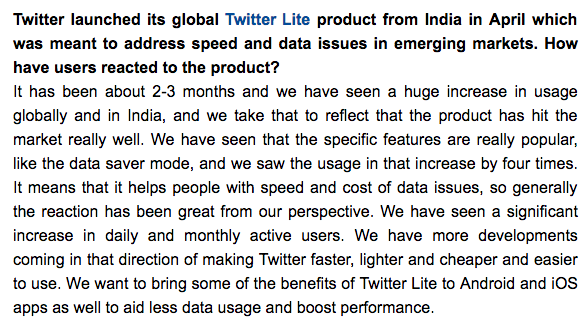 What is meant my a huge increase in usage and DAUs/MAUs is hard to interpret the exact impact. Remember though that Twitter reported roughly 13 million SMS Fast Followers back in Q4'15 before excluding the numbers starting in Q1. Pulling these users back into the Twitter Lite service would have a huge impact on user totals that would no doubt juice the stock.
The social-media site is definitely in full growth mode now. Resist the urge to dump the stock after the recent big run.
Disclosure: Long TWTR