Are you looking for great high-yield investment alternatives? We asked three of our top healthcare contributors to weigh in on which dividend stocks were solid picks in the sector.
Their responses included a biotech (AbbVie (NYSE: ABBV)), a real estate investment trust (REIT) -- (Omega Healthcare Investors (NYSE: OHI)), and a generic/specialty-drug maker (Teva Pharmaceutical Industries (NYSE: TEVA)). Here's why you might want to check out these high-yield healthcare stocks.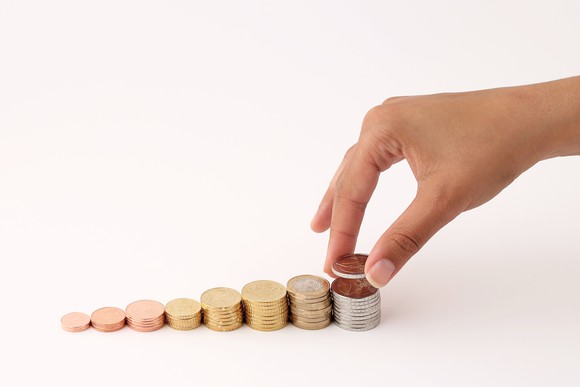 Image source: Getty Images.
Best biotech dividend stock around
Keith Speights (AbbVie): With apologies to Sir Mix-A-Lot, I like big checks and I cannot lie. My favorite high-yield biotech dividend stock is AbbVie. This big biotech sports a dividend yield of 3.9%. And there's plenty more to like.
For one thing, AbbVie has increased its dividend every year of the company's existence. Since the biotech was spun off by parent Abbott Laboratories, AbbVie has grown its dividend by 60%.
There doesn't appear to be much risk that the dividend will be cut any time in the foreseeable future, either. AbbVie uses just over 60% of its earnings to fund the dividend program. That leaves plenty of wiggle room for future increases.
Even better, the company's earnings should increase solidly over the next few years. AbbVie continues to see nice growth with its top-selling drug, Humira. The biotech also claims fast-rising cancer drug Imbruvica on its roster.
Several pipeline candidates should help fuel growth as well. Rova-T could supplement Imbruvica and Venclexta in AbbVie's oncology lineup. Experimental autoimmune disease drugs risankizumab and ABT-494 appear to be on track to join Humira in 2019. AbbVie plans to file for regulatory approval for elagolix in treating endometriosis this year, with results from a late-stage study of the drug in treating uterine fibroids on the way by 2018.
High yield, reasonable payout ratio, and strong earnings growth potential. It's hard to beat...
More