As we predicted an hour ago when the USDJPY was 50 pips lower, today's aggression against stocks would not stand. So, lo and behold, one or more central banks decided to aggressively collect 6J (USDJPY) liquidity rebates from the CME and have bought the pair in a straight line since this morning. And sure enough, after it dropped notably just a few hours ago, the NASDAQ and S&P is now back in the green, where it belongs in a "market" as rigged as this one.
The FX rigging will continue until futures are green

— zerohedge (@zerohedge)

https://twitter.com/zerohedge/status/514397035836227584
Yeah that just happened...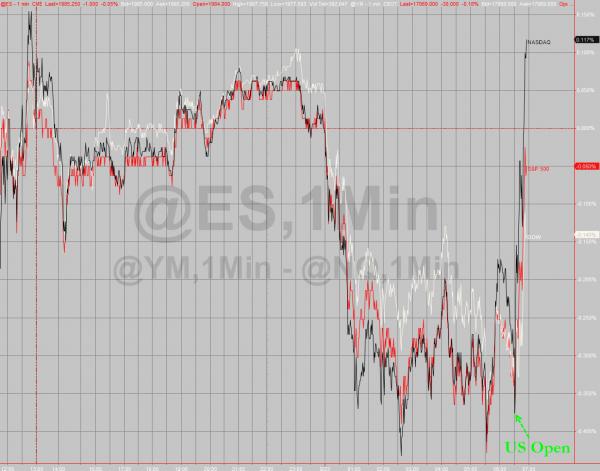 Fun-durr-mentals...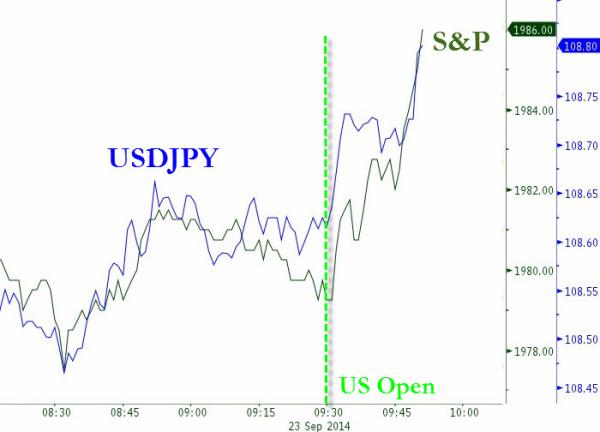 as AAPL buying panic ensues...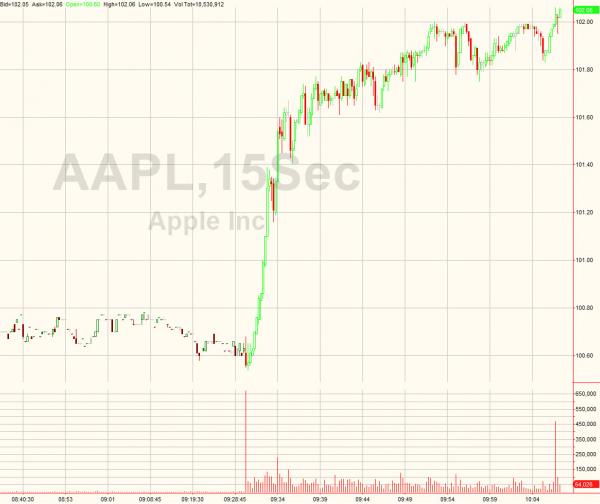 But bonds ain't buying it...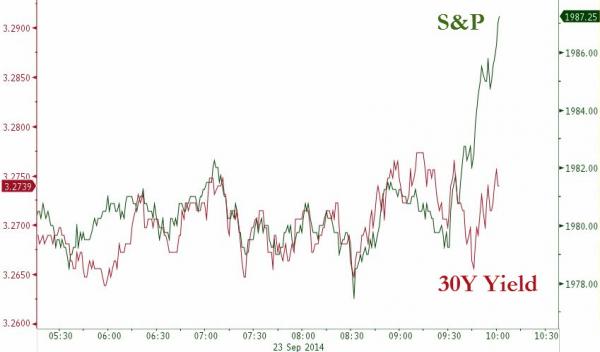 Charts: Bloomberg