Time to Short Tesla? 
I would not touch Tesla with a 10 foot pole. I tend to avoid stocks that are too popular with the retail crowd because of the risk of overvaluation and "irrational exuberance" - Tesla is a perfect example of these two problems.  
 All that being said, Tesla stock has been doing fine in 2016. The stock is not growing, but it has not been a great short either.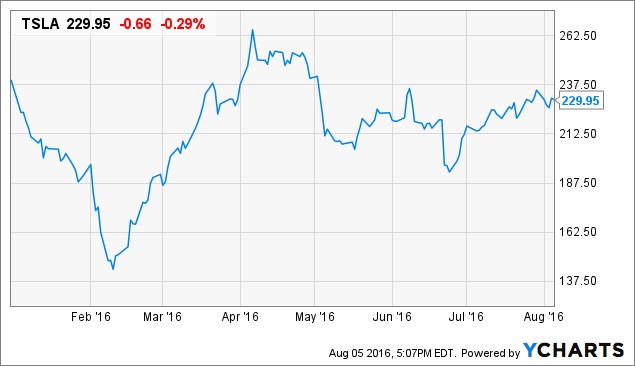 I believe there are numerous problems with Tesla, which the market is not taking into account. One of these is the sluggish sales growth in Europe. 
The following graph should be interpreted with caution because it does not take into account the effect of seasonality on quarterly sales numbers. However, we see a significant decline in sales from Quarter 1 2016 to Quarter 2 2016. This was a quarter when most major car companies grew sales, but Tesla lost market share.  If this data is reflective of a Y/Y trend in Tesla's European sales the company is completely boned.