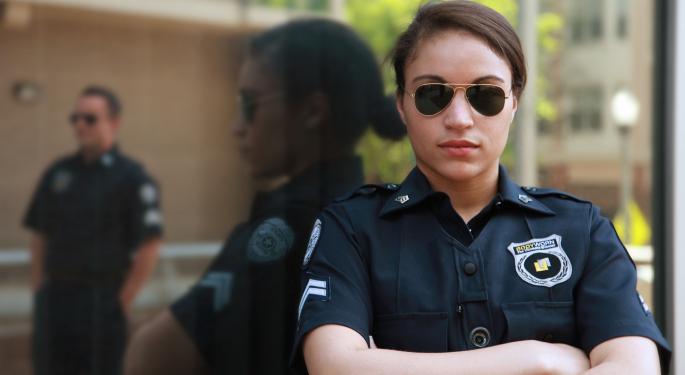 ROTH Capital's William Gibson maintains a Neutral rating on the company, with a price target of $6.
'Minimal Sales Growth'
Gibson expects Digital Ally to witness "minimal sales growth" in the coming months, as well as uncertainties associate with the ongoing litigation regarding the company's intellectual property.
For 1Q16, the analyst expects Digital Ally to report loss per share of $0.23 on revenue of $5.45 million, with loss per share of $0.63 for the full year on revenue of $25.6 million.
"Although we expect modest growth in the first half of 2016, we believe a successful outcome in litigation with TASER International, Inc. TASR 3.56% is necessary for meaningful sales momentum," Gibson mentioned.
"Digital Ally hasn't been profitable since 2008 and under our models doesn't turn profitable until 2017," according to the Roth report.
Patent Litigation
Gibson does not expect a court date until late 3Q16, and stated that in January 2016, the U.S. Patent and Trade Office had confirmed that Digital Ally's patent #8,781,292 was valid, and all 59 claims were "novel and non-obvious."
Digital Ally had filed a lawsuit against Taser International in mid-January, "alleging willful patent infringement by that company's Axon body camera" and seeking monetary and injunctive relief in the U.S. District Court for the District of Kansas.
The company believes Taser International booked body camera orders worth more than $30 million in violation of Digital Ally's patents.
Date
Firm
Action
From
To
Nov 2015
Roth Capital
Downgrades
Buy
Neutral
Aug 2015
Roth Capital
Maintains
Buy
Jun 2015
H.C. Wainwright
Initiates Coverage on
Buy
© 2016 Benzinga.com. Benzinga does not provide investment advice. All rights reserved.