Some aren't 100% ready to celebrate quite yet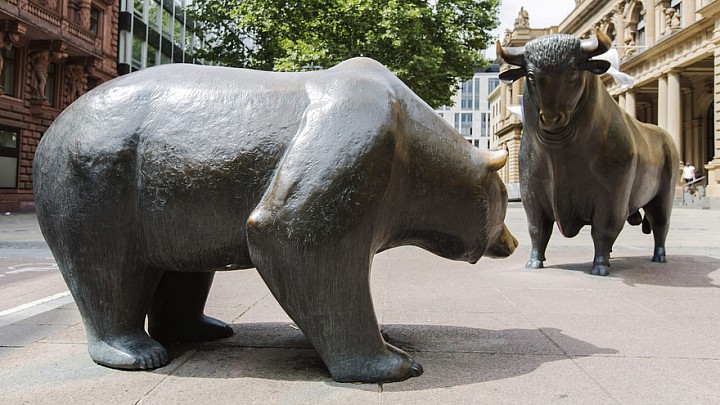 The S&P 500 jumped to an all-time intraday high on Friday, and the U.S. stock benchmark might manage a record close.
While some chart watchers are celebrating, others are skeptical.
The S&P SPX, +0.41% SPY, +0.41% needs to score "consecutive daily closes above 2093.55 (the December high)" in order to "confirm a breakout," writes Katie Stockton, BTIG's chief technical strategist, in a note Friday.
In other words, the index must finish more than once above its previous intraday record, which was achieved on Dec. 29, before Stockton will become more bullish.
"We are not ones to fight breakouts, and will defer to the positive short-term momentum behind the market if they are confirmed in the days ahead," she adds. If the S&P 500 keeps climbing, she is projecting a measured move up to 2,250.
Technician Tom McClellan is also sounding cautious, saying he turned neutral for the short term at Thursday's close.
He said in a note that he thinks U.S. stocks are putting in "a minor top," and they're now due for two weeks of choppiness, followed by an upturn starting at the end of February, as MarketWatch's Tomi Kilgore notes. McClellan, who called the January bottom for stocks, said he doesn't see the classic signs of a "major top," citing factors like sentiment readings.
Sounding more upbeat, S&P Capital IQ's Sam Stovall opines that a climb beyond 2,093 would be a "strong bullish signal." That would be "a major positive for stocks, suggesting a significant leg higher [is] underway," the equity strategist wrote in a note earlier this week.
As of Thursday's close, the new year hasn't delivered any record closes by the S&P 500. The index had set at least one closing high each month for 18 months in a row, from July 2013 through December 2014, but January 2015 "dropped the ball," said Howard Silverblatt, senior index analyst at S&P Dow Jones Indices, in emailed comments Friday. The S&P 500's last record close happened Dec. 29, when it finished at 2,090.57.
Victor Reklaitis