Agencies weigh whether insider-credit limits exceeded at bank
Buffett's 10 percent stake in Wells Fargo triggers more rules
Warren Buffett's Berkshire Hathaway Inc. is well known as a tapestry of modern capitalism for its ownership of dozens of companies and investments in dozens more.
Now that interconnected web is prompting U.S. regulators to examine whether Berkshire's stake in one of its biggest holdings, Wells Fargo & Co., violates rules for how much credit banks can extend to corporate insiders, according to two people familiar with the review.
Wells Fargo provides financing to many in Berkshire's sea of subsidiaries. The relationships have triggered questions from agencies including the Federal Reserve into whether legal limits are being exceeded for how much a bank can lend to entities controlled by someone who owns a big chunk of its stock.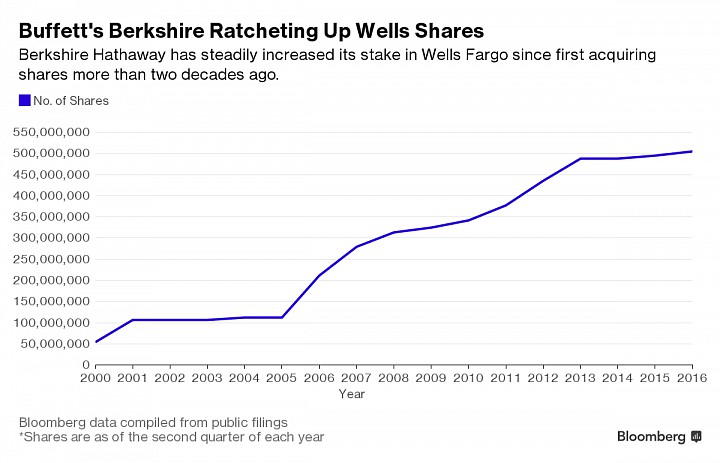 An arrangement raising particular concern is Berkshire's 16 percent investment in American Express Co., which does substantial business with Wells Fargo, said the people, who requested anonymity because the examination isn't public.
Regulation O
Spokesman for the Fed and Wells Fargo's main banking regulator, the Office of the Comptroller of the Currency, declined to comment. Buffett didn't respond to a request for comment sent to an assistant.
Wells Fargo values Berkshire "as a long-term shareholder and customer, and we appreciate the confidence that Berkshire's executive team has shown" in the bank, company...
More