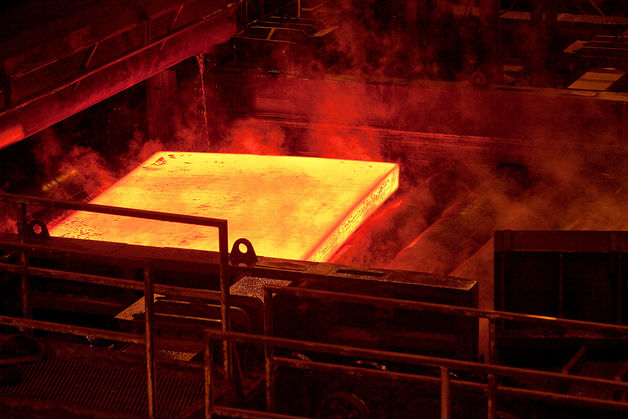 Photographer: Henrik Kettunen/Bloomberg

The collapse in iron ore prices may have further to run as global supply increases and steel-demand growth slows, according to Moody's Investors Service, which said it may reduce ratings on producers.
About 300 million metric tons of new and expanded supply will come on stream over the next few years, analysts including Carol Cowan said in an e-mailed report received today. Global steel-production growth in 2014 remains muted with China, the key driver of consumption, continuing to slow, Moody's said.
Iron ore tumbled 40 percent this year after companies including Rio Tinto Group (RIO), BHP Billiton Ltd. and Vale SA raised low-cost output in Australia and Brazil, spurring a global glut. The market is in the midst of a transition without precedent in recent commodity history as supply surges and some higher-cost mines are displaced, according to Macquarie Group Ltd.
"Iron ore prices have collapsed," Moody's said in the report, which was dated Oct. 17. "With slowing global steel-production growth rates, iron ore prices remain vulnerable to the downside and we expect continued volatility."
Ore with 62 percent content delivered to Qingdao, China, posted a third straight quarterly loss in the three months to September, and dropped to $77.97 a ton on Sept. 29, the lowest level since September 2009. The price was at $80.82 a ton on Oct. 17, according to data from Metal Bulletin Ltd.
"Downward rating actions for iron ore producers could result as Moody's reassesses the impact of a protracted pricing weakness," it said. The so-called price sensitivity for iron ore was revised to a range of $75 to $85 a ton through 2016, according to the report.