Is The Crash Over?
Many people looked upon Nintendo's massive rally with skepticism, and predicted a correction. However, I don't think anyone expected the crash to be so severe. NTDOY has even up over half of its gains since the rally began in July.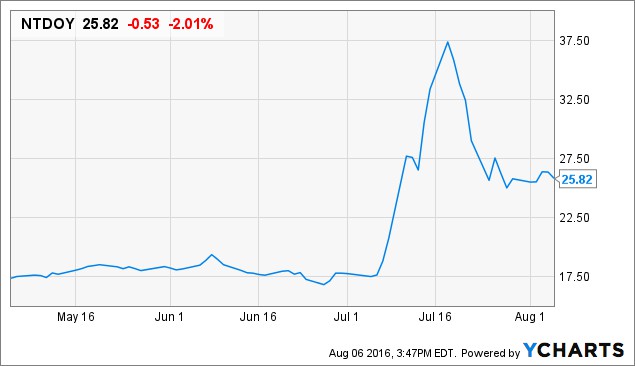 So where does Nintendo go from here? 
So we all know what has happened in the past, but the future is much harder to predict. Where does Nintendo stock go from here, is there any reason to buy this stock? To answer these questions we have to look at the fundamentals of the company- particularly, revenue: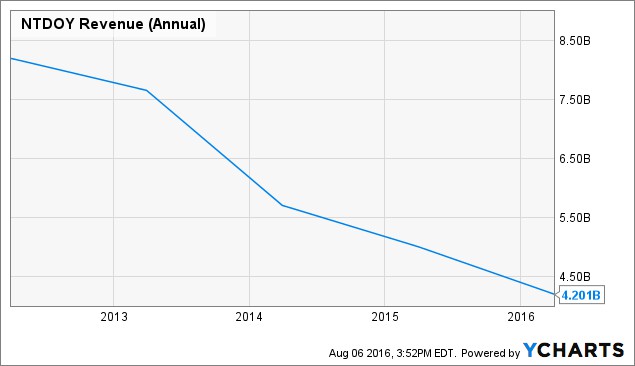 Revenue has been in Y/Y decline for over 3 years. There is a trend of sales decline in practically every product segment.  This is because Nintendo's products are simply outdated, and the company is not innovating.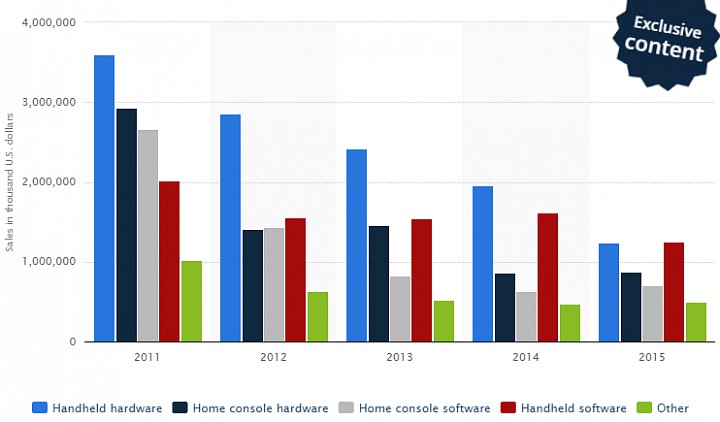 ---
I think Nintendo may have further to fall. I see little reason to go long on this company, it may even be a candidate for a short position.