Someone seems to have hit the emergency button at the Fed, as even though the central bank said that everything was just fine with the American economy just a few weeks and months ago, the situation has currently escalated into a full-blown panic mode.
On Thursday, the Board of Governors of the Federal Reserve has called an 'emergency' meeting for Monday, April 11. That by itself is already very surprising, but a lot can be explained after looking at the most recent publication of the Atlanta Fed. The results of the forecasted GDP of the Atlanta Fed, should push a lot of people and investors into a depression. Just eight weeks ago, the Atlanta Fed forecasted GDP growth of approximately 2.5%, which would've been a very healthy growth rate, and even on March 11, the Fed was still expecting the GDP to grow by 2.3%.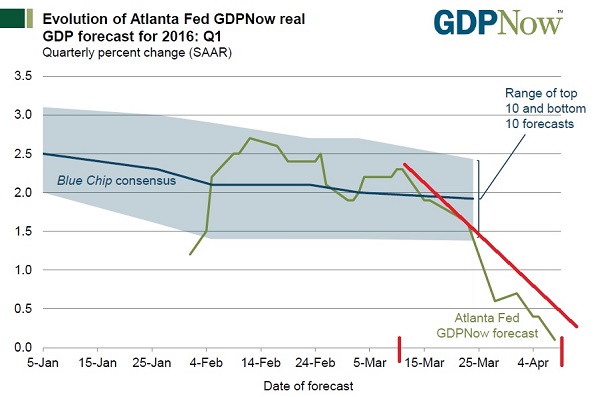 But since then, everything started to go downhill. In just four weeks time, the Atlanta Fed has revised its GDP growth rate from 2.3% to just the 0.1%, which means are basically at the tipping point between a growing economy...
More