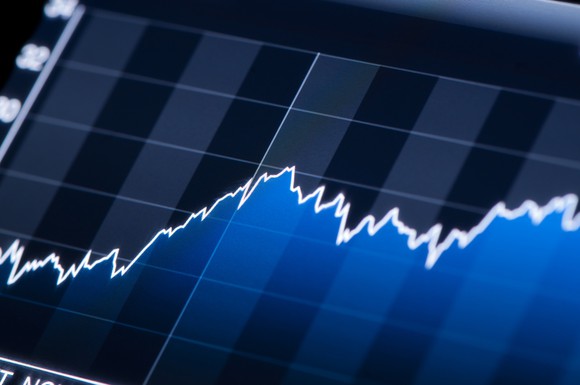 Where should you invest? Every investor faces lots of choices. There's a solid case to be made that stocks should be a part of every portfolio. But what kinds of stocks?
I'd argue that you won't find too many better options right now than investing in biotech stocks. Here are five reasons why.
1. Demographic trends
Look in the mirror. You're getting older -- and so is everyone else. The latest statistics showed that 14.5% of Americans are aged 65 and over. That figure will grow to 21.7% by 2040. By 2060, there will be twice as many older Americans as there were in 2014.
It's not just the U.S. population that's aging, either. The United Nations projects that the proportion of the world population aged 60 and over will double by 2050.
How do these demographic trends relate to investing in biotech stocks? As people age, they tend to use more prescription drugs.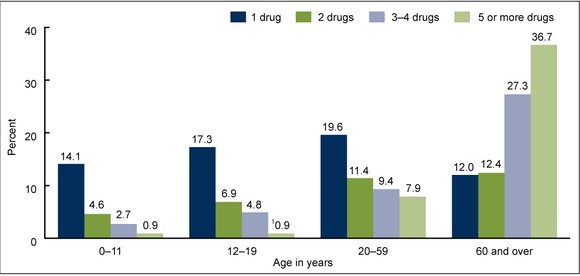 The bottom line is that demand will inevitably grow for prescription drugs in the future. That will translate to sales growth for both pharmaceutical and biotech companies. Smart investors will surf this demographic wave.
2. Competitive advantages
Biotech companies enjoy a distinct advantage over pharmaceutical companies -- at least in the U.S. Thanks to Obamacare, biologics (a medicine made from a living organism or its products) receive marketing exclusivity protection for 12 years. Most drugs are only granted exclusivity for five years, although orphan drugs claim exclusivity for seven years.
To understand how significant that exclusivity advantage is, consider AbbVie's (NYSE:ABBV) Humira. This biologic first won FDA approval to treat rheumatoid arthritis back in December 2002. AbbVie subsequently gained approval for other indications, including Crohn's disease, in 2007, psoriasis in 2008, and ulcerative colitis in 2012.
If Humira was a non-biological drug, it would have lost exclusivity for all indications except ulcerative colitis by early 2013. In 2013 through 2015, Humira generated sales topping $37 billion. That's an extreme example of how important the added exclusivity period for biologics can be.
Even without the regulatory protection, biotechs can breathe a little easier than their pharmaceutical company peers. The process of developing a biosimilar for an existing biologic is more challenging than developing a generic version of an...
More