You know how they say, a picture is worth a thousand words, well, this graph helps explain a lot of what the purpose and impact of the Fed's Quantitative Easing efforts.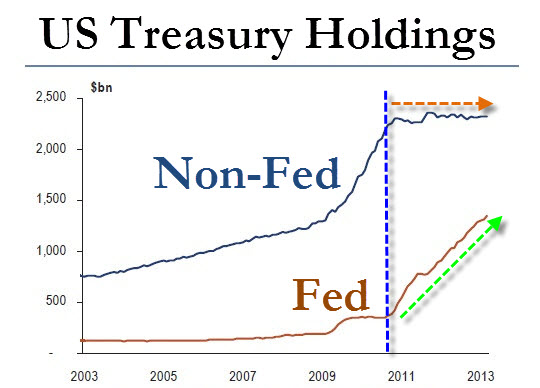 As we can see in 2009, the Fed bought up a good amount of non Fed securities, mainly MBS, while doing a small purchase of Fed Treasuries. However, since 2011 the Fed has been mainly buying Treasuries, tripling the amount it holds. As of August 14th, the Fed's balance sheet has grown to a record $3.646 trillion.
Anyway, wanted to share this interesting chart, and will try and post some more good ones soon...
- Nick