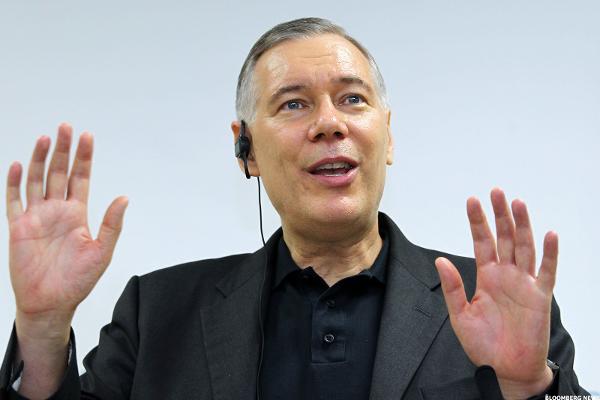 NEW YORK (TheStreet) -- Applied Materials (AMAT) is on a roll after posting third quarter earnings per share of $0.46 on Thursday, a 70% year-over-year increase from the third quarter of 2015. The semiconductor and flat panel display materials supplier also reported quarterly net sales of $2.82 billion, a 13% year-over-year increase from a year ago.
CEO Gary Dickerson appeared on CNBC's "Squawk Alley" Friday to discuss his company's long-term outlook with the network's Jon Fortt.
"The technology world...
More