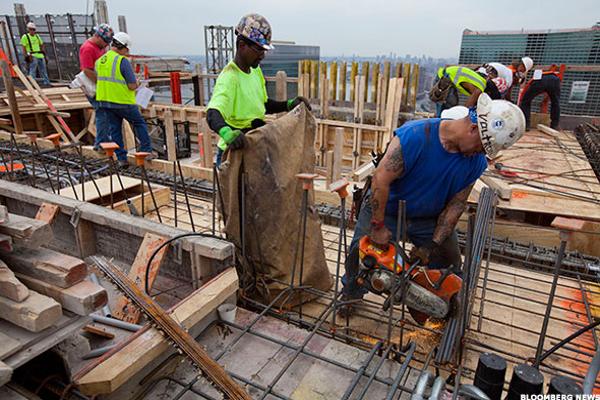 Investors seeking market exposure to the housing market and banking system without picking stocks can use these three exchange-traded funds.
The iShares U.S. Construction ETF (ITB) consists of 46 stocks involved in home construction and includes homebuilders D R Horton (DHI) , Lennar (LEN) and PulteGroup (PHM) as the top three holdings with weightings of 13%, 10.59% and 7.98%, respectively.
The iShares U.S. Regional Banks ETF (IAT) consists of 54 bank stocks and regional banks US Bancorp (USB) , PNC Financial (PNC) and BB&T Corp (BBT) are the top three holdings with weightings of 17.1%, 10.9% and 7.5%, respectively. Note that the four "too big to fail" money center banks are not components of this ETF.
The First Trust Nasdaq ABA Community Bank Index Fund (QABA) consists of 147 smaller banks with Signature Bank (SBNY) the largest component with just a 3.63% weighting.
Before we look at the weekly charts for these ETFs, let's look at the most recent housing market data.
Here's the latest S&P Core Logic Case-Shiller Indices.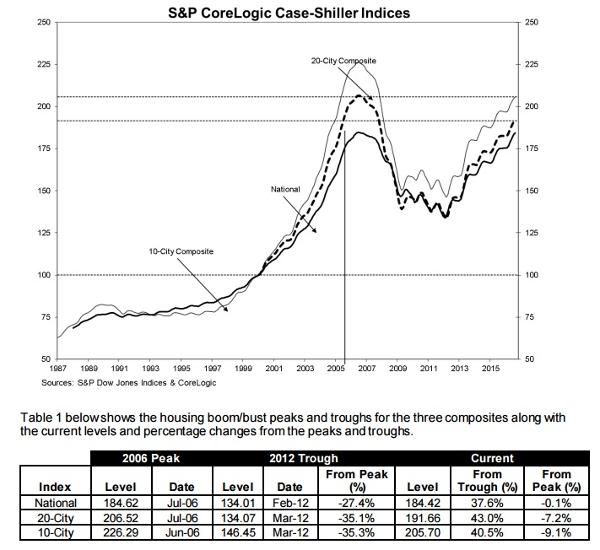 The key 20-city composite had a year-over-year, seasonally adjusted rise of 5.1% in August, and up 0.2% month over month. From the July 2006 peak to the March 2012 trough, prices were down 35.1%. From the trough to the current level home prices are up an unsustainable 43% and just 7.2% below the peak. Household income has not kept pace with the increase in home prices.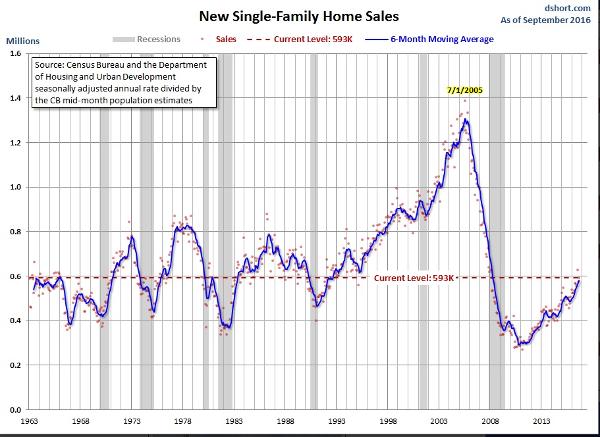 This chart above shows new home sales for September. New home sales came in at a seasonally-adjusted annual rate of 593,000 units. This is below originally stated 609,000 units in August, but this rate has been revised lower so that the...
More