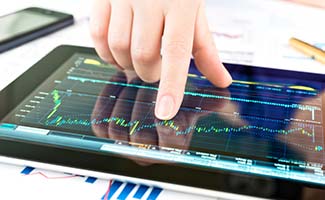 H&R Block Inc . HRB reported third-quarter fiscal 2017 (ended Jan 31, 2017) adjusted loss from continuing operations of 49 cents per share, narrower than the Zacks Consensus Estimate of a loss of 71 cents. However, it was wider than a loss of 34 cents reported in the prior-year quarter.
Owing to the seasonality of its tax business, H&R Block typically reports loss in the third quarter. Results were affected by the decline in revenues during the quarter.
Operational Performance
H&R Block reported revenues of $451.9 million in the fiscal third quarter, down 4.8% year over year. The fall was primarily due to decline in client volumes in the Assisted and DIY tax preparation businesses resulting from the delay in the overall tax season, and pricing impact of the early season promotions which include Free Federal 1040EZ and H&R Block More Zero. Revenues marginally beat Zacks Consensus Estimate of $451 million.
Total operating expenses declined 3% year over year to $576.7 million driven by effective cost management.
Financial Position
H&R Block exited the quarter with cash and cash equivalents of $221.2 million compared with $189.5 million as of Jan 31, 2016. Total outstanding long-term debt...
More