As Russia and China continue to develop militarily, it is suggested that the Russian navy may benefit with a large and powerful destroyer in the near future. Pravda reports that the primary objective of this vessel will be to create a so-called 'umbrella' above the sea.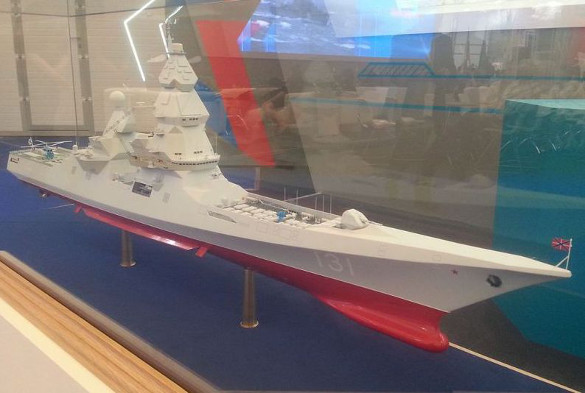 Russian 'Leader' looms
This project is already underway, with the Russian destroyer referred to internally as the "Leader", being produced under the secretive Project 23560. It is expected to be the most expensive Russian vessel for over two decades once it is made available to the Russian state, and will truly provide Russia with state-of-the-art naval technology.
This will be considered significant by United States government agencies, as the Washington authorities continue to monitor the build-up of Russian military power. While the US military unquestionably remains the most powerful on the planet, both Russia and China have been working expediently on improving their capabilities in this department.
In addition to the fact that both Russia and China have massively improved their technological capabilities, it is also important to note that the two Eastern nations have collaborated strongly in recent years. Although it is not quite appropriate to view their military machinery as a collective entity, at the same time there is little doubt that the two countries would cooperate in any military endeavors.
Early data related to this Russian vessel suggests that it will feature an ammunition-based around dozens of long-range anti-aircraft missiles. It is also suggested that the new flagship Russian ship will carry a combination of anti-aircraft missiles, cruise missiles...
More