Gold: possibly short term target.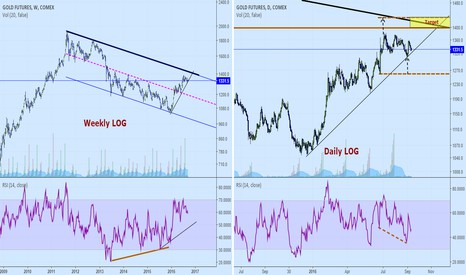 IFFF gold             can stay above the uptrend line starting in 12/2015 I think it will retest the down trend channel (on the weekly chart). May even have a brief break above before some correction. My shorter term target is up to about 1430 (see box on daily chart ). This is based on a projection from the positive reversal in the daily RSI ((dashed line).
Process this through your own approach. If this helps you: great. If I am wrong: it won't be the first time. Take care.