10 months. That is how long the BlackBerry (BBRY) PRIV has been on the market. It is still a young phone, but given the weak overall sales, it feels like the PRIV is an old phone.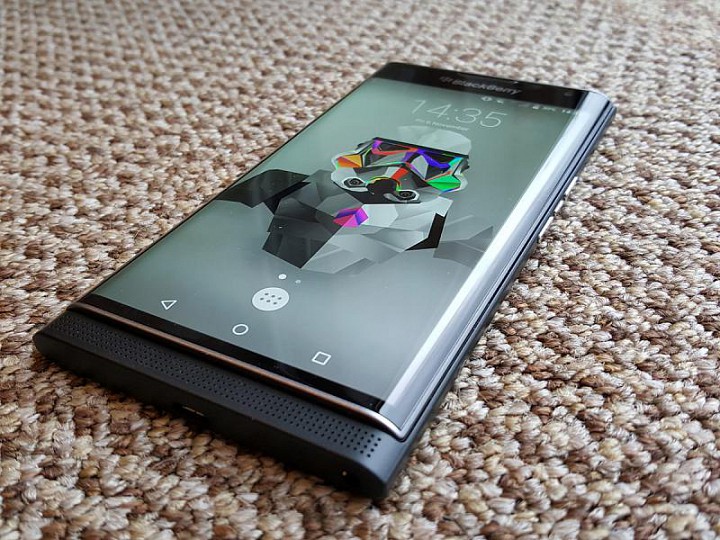 BlackBerry rightly super-powered the only Android device having a keyboard, with a decent Qualcomm (QCOM) Snapdragon processor and an excellent lens.
As a proof of concept, PRIV's introduction is a success. As a commercial product, the device failed. Unit sales are woeful, due mostly to a lack of advertising and the device's high price.
Today, the company temporarily cut the PRIV's price to CAD $650, down from $899. In the U.S., it costs USD $499.
This is a good move. Everyone I know (albeit PRIV users are in BBM Groups) like the phone and would recommend it. The hardware build is top notch, which is not a surprise since it is coming from BlackBerry.
The first Canadian catching all Nintendo (NTDOY) Pokemon characters did so with a PRIV. Who was the winner there? Rogers Communications (RCI), Telus (TU), or BCE (BCE). In an interview, the Canadian said he was afraid to look at his next phone bill after playing the game.
BlackBerry an $8 Stock
Provided BlackBerry ramps up sales of DTEK50, expect BlackBerry's stock flying to the moon. It will stop by the $8 level first. Nintendo's stock recovered after the company finds its core strength, builds a moat in releasing a unique game, and has more games on tap.
BlackBerry may do the same. It just needs to tap its IP, lever its security offering, and make keyboards on phones in vogue again.