Yesterday, during the early 4/10 US session, we looked at a
buy opportunity in the USD/CAD
. I noted that we should not expect that much out of this rally, limiting the outlooks to 1.10, or at most 1.1077.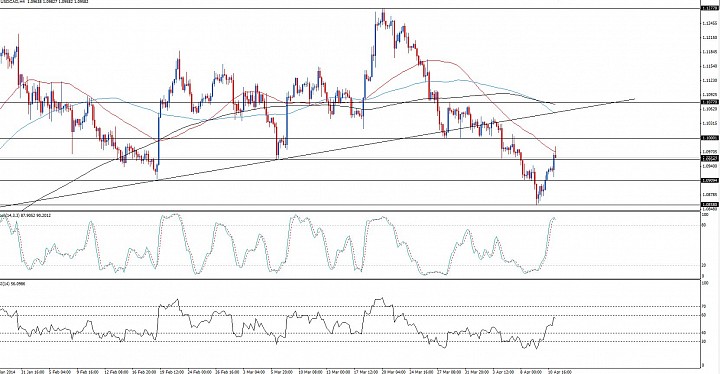 (USD/CAD 4H chart)
So far the market has not made it up to 1.10 yet, but the 4H chart shows a set up for bearish continuation. 
The stochastic is above 80, and the RSI at 60. IF the market is turning bearish, an intra-session, bullish correction cycle should be over, and a bearish continuation swing should follow. If the subsequent bearish swing is weak, and the USD/CAD holds at or above this week's low of 1.0858, then we can start building the case for a meaningful bullish outlook, not just a pullback.