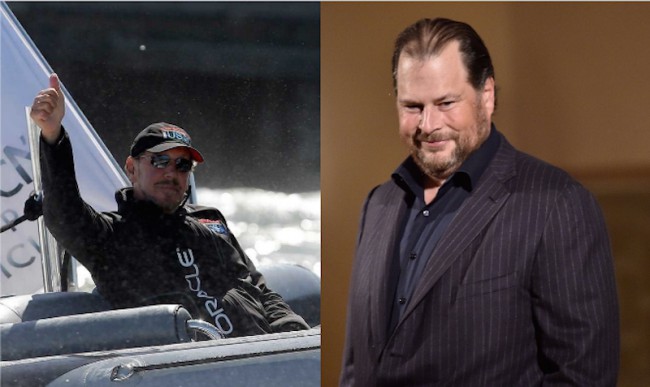 Benioff started his career at Oracle and was Ellison's top lieutenant, becoming the company's youngest VP at age 26. Ellison was also one of the first investors in Salesforce, long serving as Benioff's closest business partner and mentor.
But the relationship took a sharp turn when Benioff discovered Ellison was secretly building a Salesforce competitor, all the while sitting on Salesforce's board. The rivalry reached its peak in 2011 when Ellison booted Benioff from speaking at Oracle's OpenWorld show at the last minute.
The two still continue to take...
More