The AUD/USD has been setting up in an ascending triangle over the last two weeks as the pair has put in higher lows, while creating a horizontal level of resistance at 0.9482.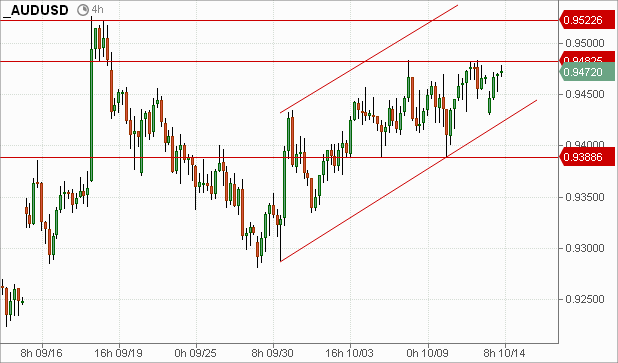 The thing to watch for here would be a break of that resistance, as it would open up the next high at 0.9525, but would also turn the ascending triangle pattern into an upward sloping channel. Currently the bullish scenario is my preferred one.

This action obviously requires a weaker USD, and we'll see how the market responds to the most recent events in Washington as we get closer to the October 17th deadline for action on raising the debt ceiling.

If however we see the current resistance hold, and a push through the upward sloping support trendline in the ascending triangle, then that would be a bearish sign, and could mean a move back towards the recent support pivots in this pair including 0.9385 and 0.9295.
Here's another look at the analysis: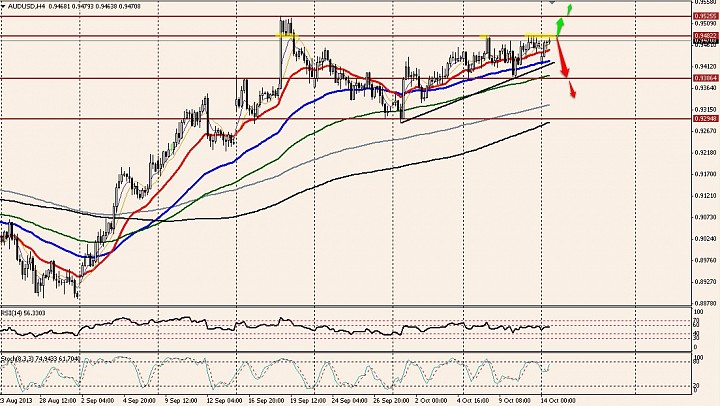 - Nick