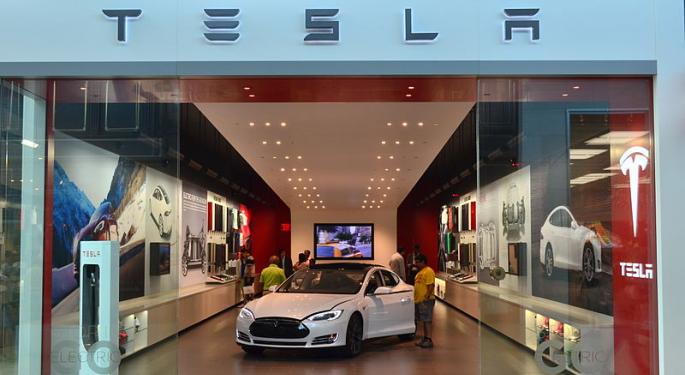 Aswath Damodaran, an investment and valuation expert, doesn't appear to be a big fan of Tesla Motors Inc TSLA CEO Elon Musk's management style.
Musk has gained prominence and fame for being the brains behind an electric car company, a space exploration company and a solar power panel provider. Musk is also a co-founder of OpenAi, a non-profit artificial intelligence research company, and the co-founder of Paypal Holdings Inc PYPL.
Musk even played himself in a brief cameo in the film "Iron Man 2," in which he briefly pitched an idea of an electric jet to the lead character and hero Tony Stark.
Related Link: Fiat Chrysler Offers $150-1,500 "Bug Bounty" To Hackers Who Detect Cybersecurity Flaws
Who could possibly not be a fan of — what many consider to be — one of the best innovators in modern time.
Damodaran told CNBC on Wednesday that Musk is "the biggest weakness" of Tesla. The investment pro added that Musk is a "great storyteller," but he may be more focused on "telling you the big story" as opposed to executing on business plans on targets.
However, as noted by Damodaran, passion doesn't always equate execution. For example, Tesla said in early July that it delivered 14,370 vehicles in the second quarter, which was notably short of its own projections of 17,000 vehicles.
In a blog post back in 2013, Damodaran valued Tesla's stock at just $67 when it was trading at $170 at that time. His logic may hold true today as it did a few years ago.
"Unless Tesla has discovered a way to build cars and batteries on virtual assembly lines, manned by Oompa Loompas, I don't see a way to justify [a high valuation]," he wrote. "In fact, Tesla's announcement that it would be investing $5 billion in its new electric battery factory suggests that the company knows that it has to make substantial infrastructure investments over the next decade, to deliver its growth potential."
Did you like this article? Could it have been improved? Please email feedback@benzinga.com to let us know!
Date
Firm
Action
From
To
Jul 2016
Stephens & Co.
Initiates Coverage on
Overweight
Jul 2016
Barclays
Maintains
Overweight
Jun 2016
Oppenheimer
Initiates Coverage on
Outperform
© 2016 Benzinga.com. Benzinga does not provide investment advice. All rights reserved.