Carl Icahn, a billionaire activist investor, is pushing eBay Inc. to spin off PayPal  as he has nominated two of his employees to be a board of directors.
Icahn has own 0.82% stake in eBay as he is really interested in the tech sector right now. However, eBay denied the spin off proposal.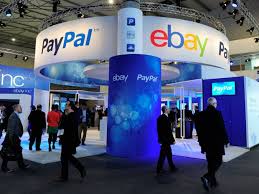 eBay didn't think the spin off will be a best move for shareholders and eBay helped propel PayPal' success. eBay helps PayPal generates new user and they can share the data to each other. Moreover, eBay's profit helps PayPal's growth.
eBay bought PayPal in late 2002 for 1.3 billion. eBay also announced that it will repurchase stock of $5 billion stock and this will added the existing buy back $640 million stock in June 2012.
Do you think eBay make the right decision to keep PayPal?