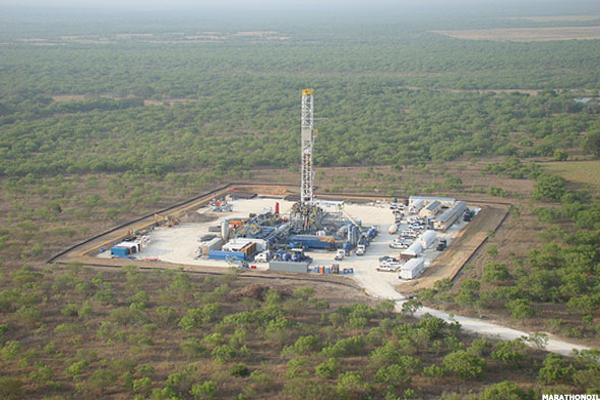 NEW YORK (TheStreet) -- Shares of Marathon Oil (MRO) were down 6.79% to $15.66 in early-morning trading on Monday after announcing the departure of CFO J.R. Sult due to personal reasons.
Pat Wagner, VP of corporate development and strategy, has been named interim CFO effective immediately.
Additionally, the Houston-based oil and natural gas producer said that T. Mitch Little, VP of conventional operations, has been promoted to executive VP of operations.
Cathy Krajicek, current VP of technology...
More