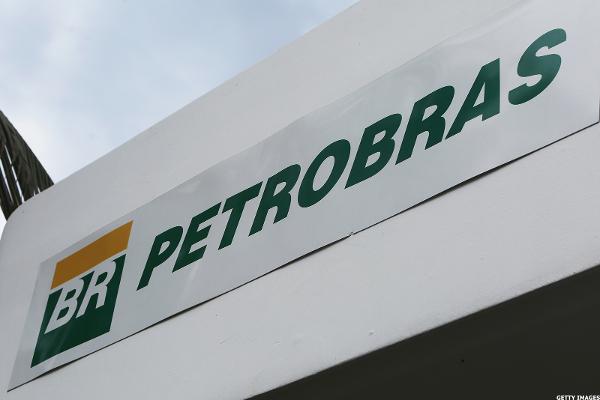 NEW YORK (TheStreet) -- Shares of Petrobras (PBR) are falling 2.85% to $7.85 in early-morning trading on Wednesday after Barclays cut its rating on the stock to "underweight" from "equal weight."
Additionally, the firm lowered its rating on shares of Petrobras preferred (PBR.A) to "equal weight" from "overweight."
"Between the two classes of shares, we believe the preferred currently offer much better value and upside potential," Barclays said.
Brazil's state-owned oil company faces added political risks due to the country's "deteriorating economic situation," which has made shares "less attractive" despite the...
More