InvestorPlace InvestorPlace - Stock Market News, Stock Advice & Trading Tips
Having lost more than four-fifths of its value in two years, GoPro Inc (NASDAQ: GPRO ) stock could use either a hero or good karma. Fortunately, GoPro stock is about to get both.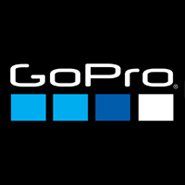 On Sept. 19, the wearable live-action camera innovator will unveil its latest creations - the Karma and the Hero 5. The latter is simply its newest live-action camera, an upgrade over its current Hero 4 cameras; the former is the company's first-ever drone, allowing consumers to take overhead videos and photos from just about anywhere.
The Karma could be a game-changer for GoPro, which has seen slipping sales and plummeting share price since its disastrous Session camera debut last year. GoPro stock has fallen 78% during that time, and it is off nearly 85% from its $87 peak in September 2014, three months after its much-hyped IPO. Since then, the company has fallen into the same trap as Tim Cook-era Apple Inc. (NASDAQ: AAPL ) - it keeps rolling out slightly upgraded versions of the same product .
But the Karma is truly something new - a small, silent, maneuverable drone that should compete with DJI's...
More