The cruise industry is swimming along just fine.
For the full 2017 year, Carnival Corp. (CCL) , citing a "strong wave season," said bookings are "well ahead" of expectations and anticipates its revenue to increase 3.5% from 2016 and earnings in the range of $3.60 to $3.70 a share, compared to its previous guidance of $3.50 to $3.70 a share.
With one month left of summer and construction having recently begun on its newest 3,974-passenger ship to debut in 2019, Carnival CEO and President Arnold Donald chatted with TheStreet on Tuesday, August 1, about what's been hot in the industry this season and what cruisers can look forward to in the coming months.
Here's a condensed and edited version of the interview.
Question: Do millennials take cruises?
Answer: Absolutely millennials take cruises. We have lots of multi-generational families traveling across all 10 of our brands. We also have lots of weddings onboard, and, of course, a lot of millennials, given their age group, are the ones getting married. We have lots of millennial groups on board for bachelorette, bachelor parties and others, reunion and travel. Cruising has turned out to be a preferred form of vacation experience for millennials and that's no surprise because cruising brings people together. Whether it's guest to guest, guest to crew, guest to the vacation, millennials are a very experiential bunch and cruising is, perhaps, the greatest vacation experience. And it certainly has great value. It's affordable and accessible to millennials, and it provides the type of immersion experience they seem to prefer.
Q: What are millennials doing on cruises?
A: Millennials are like everyone else. They don't fit in a little unique box. For example, on our Carnival Cruise line, we have comedy clubs, lots of experiential-crew-interacting-with-guests type of activities on board, whether it's water activities, dining activities or the shows and theater. People participate in all of those things in their own way, and millennials are no different. They're very interested in the destination, in adventure. O board they may be signing up for the yoga classes or some of the other fitness activities and then ashore, or near shore, they may sign up for kayaking, or swimming with dolphins or stingrays. Generally speaking, though, they take advantage of everything just like any other group.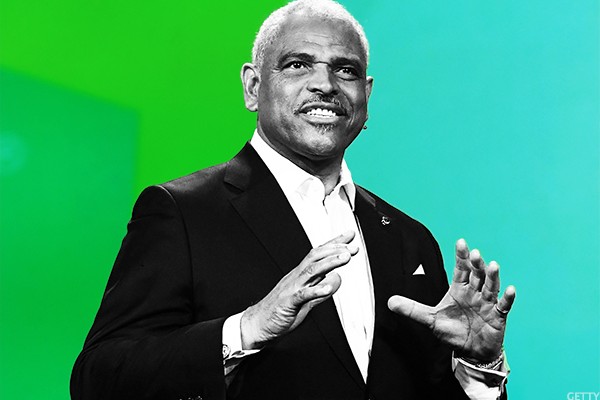 Q: In gaining approval to sail to Cuba, how excited are you to have regular access there and who's...
More