Summary
Apple is at a critical juncture in its history, with declining iPhone sales.
Apple also appears to be falling behind in key technologies such as mobile search, artificial intelligence, and cloud-based applications.
WWDC will provide investors with insight into the state of Apple's development in these areas, as well as future products such as the next iPhone and Watch.
This year's World Wide Developer Conference (WWDC, starting Monday) could be the most critical in Apple's (NASDAQ:AAPL) history. Apple faces crises on many fronts: declining iPhone sales, lack of new products to take up the slack, and the sense that Apple is falling behind in crucial technologies of cloud services and Artificial Intelligence. WWDC is Apple's opportunity to show that it is still capable of self-reinvention, that it can still surprise and delight us, that it isn't the next BlackBerry (NASDAQ:BBRY), in any sense. I'm optimistic that WWDC will show that innovation is alive and well. Here's what Apple must do at WWDC.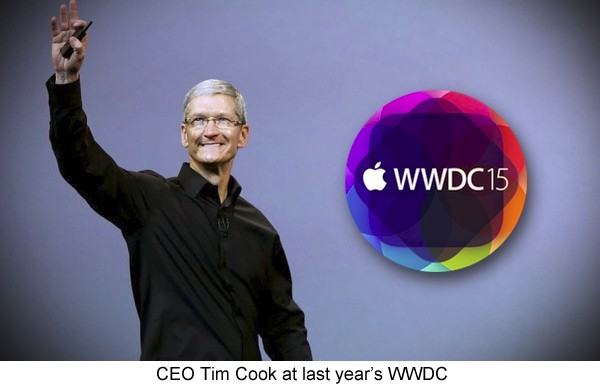 Correcting Past Mistakes
With benefit of 20/20 hindsight, it's clear that there was a crucial mistake made in the iPhone 6s/6s Plus, and it had nothing to do with hardware. This was the decision not to introduce iOS multitasking on the iPhone. Multitasking was first shown at WWDC last year, but was confined to newer generation iPads, especially the iPad Pro.
This was a monumental and costly failure to exploit Apple's unique advantage in hardware/software integration. Apple simply played it too conservative, hoping to resuscitate sales of the iPad. It didn't work, but it did deprive iPhone of a much-needed advantage compared to the very good Android phones that were introduced in 2016, especially the Samsung (OTC:SSNLF) Galaxy S7. The result was the first ever decline in iPhone sales in the March quarter, and more of the same expected for the June quarter.
With the new A9 processors of the 6s, there was no technical reason why the iPhone couldn't support multitasking. At the very least, it should have been enabled on the larger 6s Plus, which had enough screen real estate to support split screen comfortably. If Apple doesn't fix this problem this year, it will be in serious hot water, as Google IO made it very clear that a similar feature is coming to Android this year.
To Do 1: I consider this so critical that if Apple fails to do this, I will probably reevaluate my current buy recommendation on the stock. Fortunately, I think it's likely Apple will introduce this feature at WWDC.
Another mistake that was made was less impactful, but nevertheless glaring. This was the hobbling of the new Apple TV with a severely limited feature set in tvOS. The result has been lackluster sales, according to IHS. More importantly, Apple TV hasn't turned out to be a particularly lucrative platform for developers, as Ars...
More