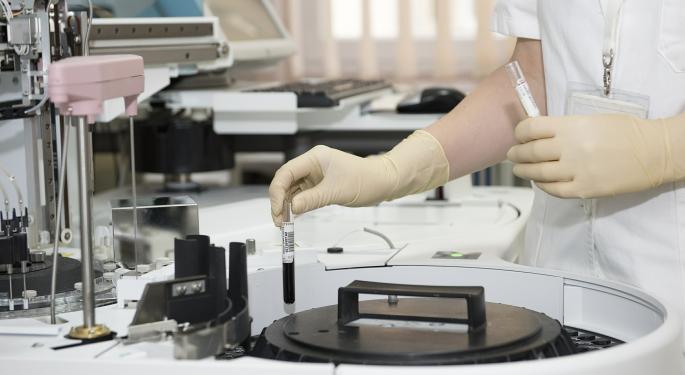 Teva Pharmaceutical Industries Ltd (ADR) TEVA 6.37% shares are trading lower by $2.30 (6.5 percent) at $34.74 in Tuesday's session.
Although the company confirmed FY 2016 guidance, the departure of president and CEO of global generics, Siggi Olafsson, may indicate more problems at the generic drug-maker.
The issue, which has already been hit hard as part of the overall rout in the sector, is off by 47 percent from its December 31, 2015 close of $65.64.
Following a lower open, it managed a brief rally but found sellers ahead of the lower part of Monday's range ($36.40), only reaching $35.95 before continuing it move lower.
It went on to make new lows for the day and isn't far off the current one at $34.58. That marks the lowest level for the issue since March 2007, when it bottomed at $34.25.
© 2016 Benzinga.com. Benzinga does not provide investment advice. All rights reserved.