Yesterday Goldman Sachs analyst Bridget Bartlett issued a warning to CLO investors to beware of the "LIBOR squeeze." As the note points out, over 90% of the $900BN levered loan market has a LIBOR floor set at an average rate of 100bps. LIBOR floors in levered loans became popular in the aftermath of the "great recession" as a way to entice loan investors in a "lower-for-longer" interest rate environment that drove LIBOR rates down to 25bps.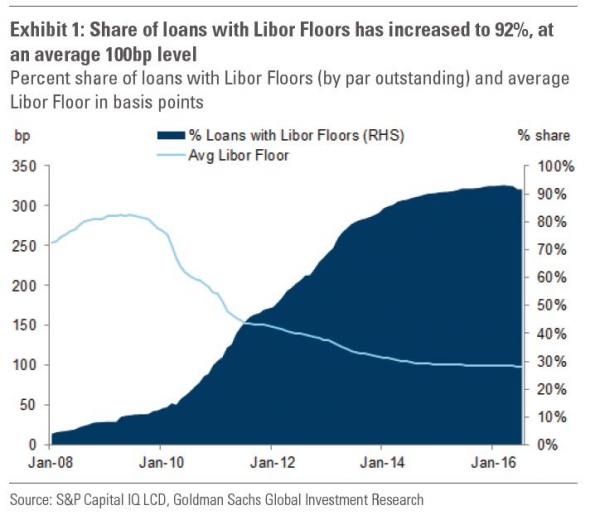 For CLO investors, the LIBOR floor was a beautiful thing with CLOs owning roughly 60% of the $900BN levered loan market. Investments in levered loans carried a LIBOR floor of 100bps while the liability side of the CLO structure floated at 25bps providing 75bps of excess spread. With CLO structures levered at 10x the extra 75 bps of spread boosted equity returns by 7.5% annually. But with the recent spike in LIBOR, that excess margin is fading away.
Rising Libor rates has most directly affected holders of CLO equity tranches, who have benefited from the "subsidy"...
More