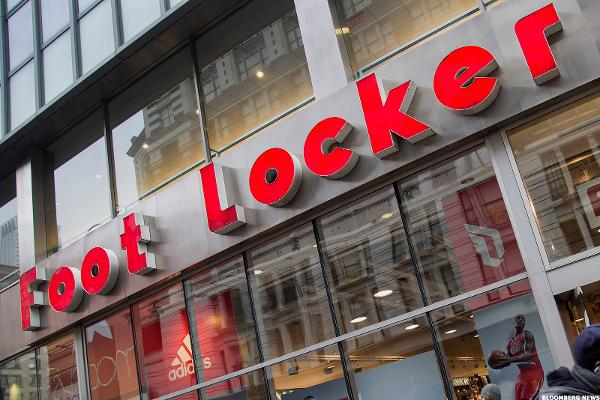 NEW YORK (TheStreet) -- Shares of Foot Locker (FL) were advancing 10.96% to $68.41 in mid-afternoon trading on Friday as Citigroup analysts said the New York City-based sportswear and footwear retailer produced better-than-expected second quarter earnings despite the 'toughest quarterly compare' of the year.
Before today's market open, Foot Locker posted second quarter earnings of 94 cents per share, beating Citigroup and Wall Street's estimates of 90 cents per share. Revenue grew 5% year-over-year to $1.78 billion, surpassing analysts projections of $1.76 billion.
"Retail comps increased 4.7% y/y, despite the toughest quarterly compare of the year (up 9.6% in Q2 of last year) and Foot Locker added 5 net new stores during the quarter," Citigroup continued in an analyst note...
More