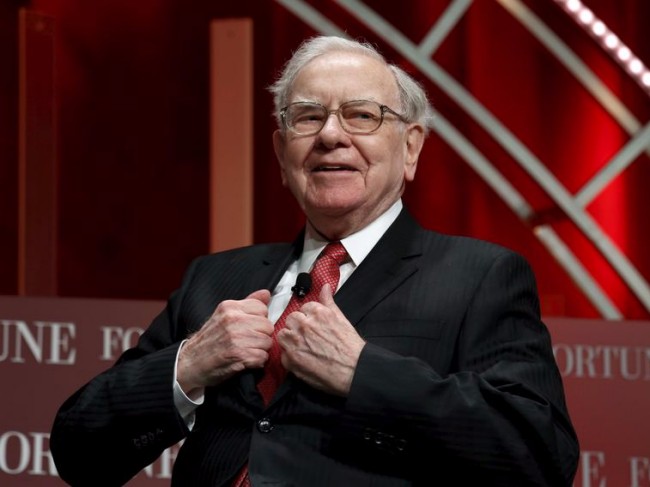 (Buffett, chairman and CEO of Berkshire Hathaway, takes his seat to speak at the Fortune's Most Powerful Women's Summit in WashingtonThomson Reuters)
Warren Buffett's bet on Apple gained $1 billion on Wednesday.
Buffett's Berkshire Hathaway owns about 135 million shares of Apple. Apple released its third quarter earnings report after the bell on...
More