UPDATE: Stocks have roundtripped again since she started...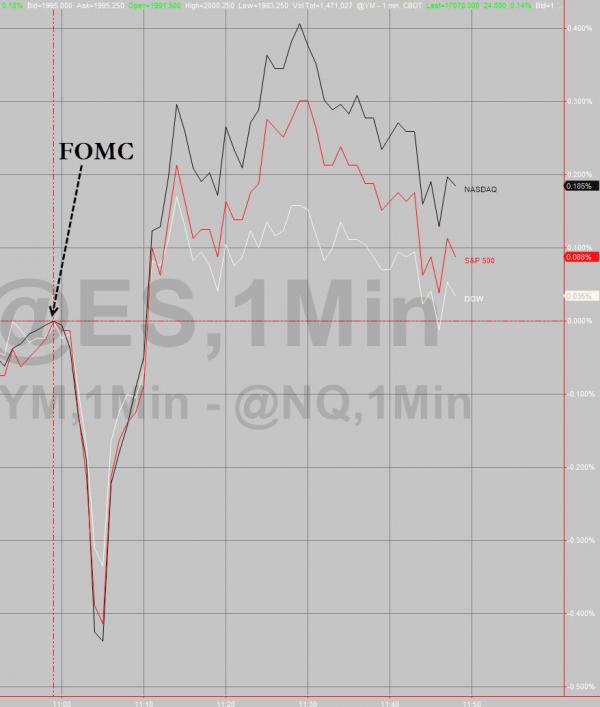 Having oscillated in a wide range immediately after the FOMC statement's release, stocks have decided that up is the way to go and the S&P 500 just hit new all-time record intraday highs (helped by a VIXnado collapse under 12 and surge in USDJPY). Treasury yields are higher, USDdollar is higher (but fading back from its initial spike), and gold and silver and unchanged.
VIXnado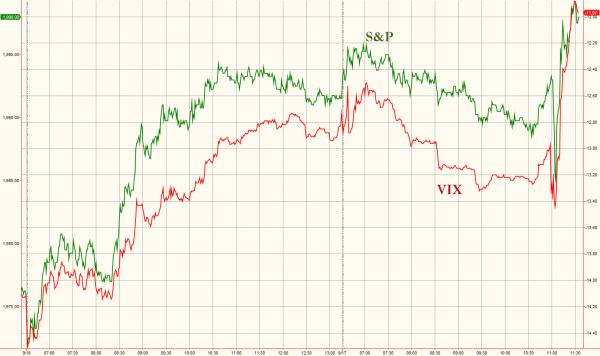 Quite a swing though - driven by Futures - immediately after the statement...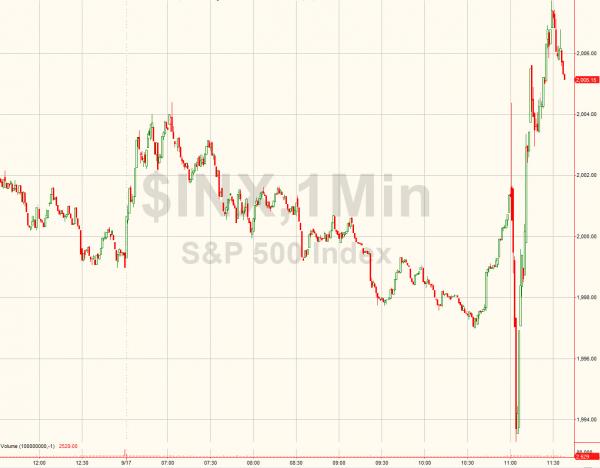 as AUDJPY takes over again...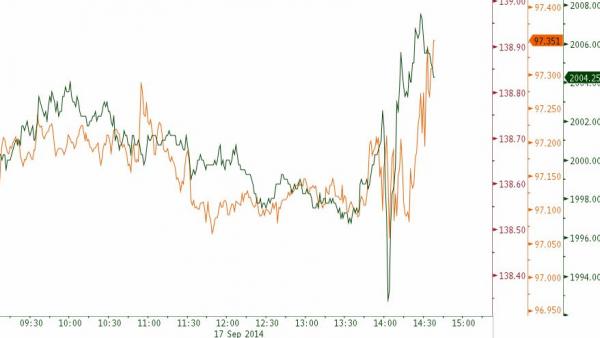 As FX exploded...
Currencies at 2pm - this one is neat pic.twitter.com/umohg0Vaif

— Eric Scott Hunsader (@nanexllc)

https://twitter.com/nanexllc/status/512304849812463617
But The USD has roundtripped...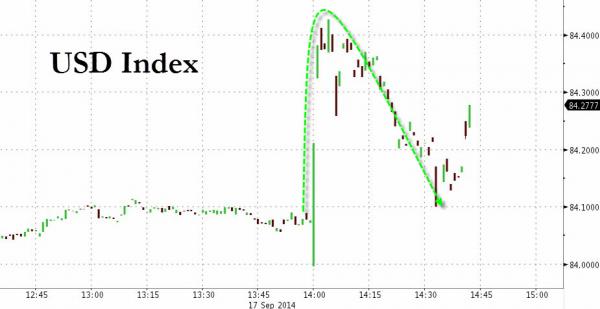 Charts:Bloomberg