Bank of America Merrill Lynch this week reversed its five-year long negative view on emerging markets, partly based on its view of a stabilizing China and not fighting that country's central bank.
"We are at an inflection point that is likely to challenge the winners of the past five years and boost the losers," Ajay Singh Kapur, an equity strategist at the firm, said in a Sunday note that outlined the case for becoming "structurally bullish."
BofAML turned tactically bullish on the Asia ex-Japan and EM equities at the end of February based on a better outlook on U.S. and emerging market economic growth, and easy Chinese monetary policy. Now Kapur sees that easing gaining traction, particularly in rising property prices.
"Monetary policy in China is working exactly as it should — by boosting property prices (a USD 22 trillion market, accounting for 57 percent of Chinese household wealth)," he said in the report. "Imposing negative real deposit rates of -0.8 percent on China's savers to financially repress them makes sense given China's 250 percent nonfinancial sector debt to GDP. Don't fight this."
The average new home price in 70 major Chinese cities rose 4.9 percent in March from a year ago, after climbing 4.6 percent in February, according to Reuters calculations based on data released by the National Bureau of Statistics on Monday. Although fears of overheating in some cities have prompted fresh rules for buyers, the overall rise in prices extends the recovery in China's housing market from its bottom last year.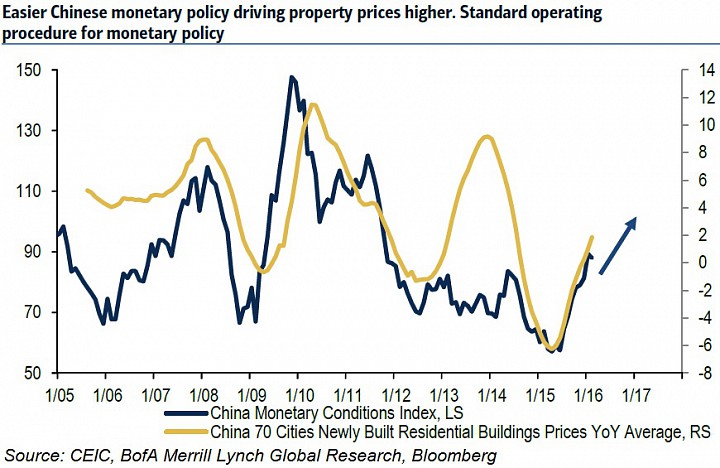 Outside of China, Kapur recommends overweight exposure in a>
More