Gunmaker Smith & Wesson (NASDAQ: SWHC) might seem like a lucrative investment, as fears of tighter gun-control laws spark higher firearm sales across America. After all, the number of NICS background checks for gun purchases has risen year over year for 15 consecutive months, indicating that sales are likely to remain strong through the November elections.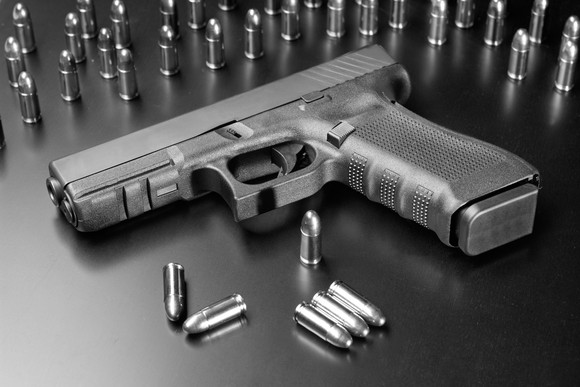 Image source: Getty Images.
But as I mentioned in a previous article , gun sales are cyclical and frequently fueled by high-profile shootings and threats of government intervention. Moreover, Smith & Wesson has already rallied 75% over the past 12 months to all-time highs, raising questions about the stock's upside potential. The company also doesn't pay a dividend and hasn't launched any new buyback programs. Therefore, let's examine two other self-defense stocks that might have more upside potential than Smith & Wesson.
Sturm, Ruger & Company
Rival gunmaker Sturm, Ruger (NYSE: RGR) trades at 16 times earnings, which is lower than Smith & Wesson's P/E of 17. Yet Ruger has risen only 3% over the past year, since its growth is slightly weaker than Smith & Wesson's. Ruger's sales rose 19% annually, and its earnings improved 34% last quarter, but Smith & Wesson's sales rose 22% and its earnings jumped 57%.
Smith & Wesson's growth was notably boosted by its acquisition of accessories maker Battenfeld Technologies. That purchase boosted its accessories revenue, which accounted for 8% of its sales, by 20% last quarter. Smith & Wesson's firearm sales were also boosted by stronger demand for assault weapons, which face potential bans in the United States...
More