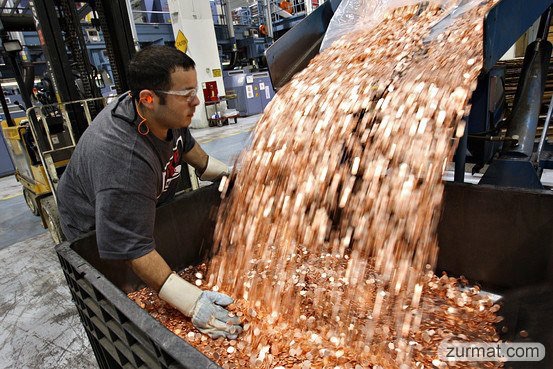 Did Samsung pay the Apple lawsuit in full with 30 trucks full of nickels or pennies?
Though the rumor is not a new one, it has resurfaced once again.
The story says that in August 2012 the business and technology worlds were rocked by a decision in a patent infringement lawsuit which had a jury finding that Samsung, the worlds largest maker of cellphones had copied patented features of Apple's iPhone and iPad technologies in several of its products that awarding Apple $1.05 billion in damages.
The report said Apple opted to pay in 5 cents coins because the court decision did not specify a payment method, giving Samsung the freedom to choose in what denomination they would opt pay.
It added that Apple had the burden of spending long hours counting the coins instead of designing newer iPhone and iPad models. Another headache for the American firm is finding a bank willing to accept such type of deposit.
The report even quoted Samsung Electronics Chairman Lee Kun-hee that the payment mode chosen by the company is their way of showing Apple they could also play it dirty.
So did Samsung really pay Apple in coins? To demystify this myth we are going to use simple math. Each nickel weight about 5 grams. The total weight would exceed 110,000 tons. If each 18-wheeler can hold approximately 40 tons, that would mean Samsung would need more than 2,700 trucks to haul the coins, not 30 like the rumors state. So there you have it. Samsung didn't pay Apple in coins.